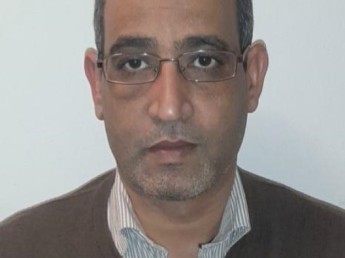 Ammar
Syrian, Dentist
This experienced dentist is full of good energy and has more than 13 years of experience as a general dentist, of which 11 years in his own modern practice. Ammar also has a lot of experience and a special interest in endos and prosthetics. The fact that elderly patients are close to Ammar's hearth says something about his character. Being able to make a positive impact on the lives of his patients by solving a functional or aesthetic problem is the reason why Ammar chose to become a dentist.
Qualities
Candidate ID: K225305
Friendly

Trustworthy

Respectful

Committed

Helping
In person
due to the war in Syria Ammar flees, together with his family, in 2014 to the Netherlands. In 2016 Ammar and his family are granted asylum in the Netherlands and he starts learning the Dutch language and starts with his BIG registration. Ammar is almost ready with his BIG registration and he and his family are ready for the next step in their lifes.
Ammar likes to
Swim
Reading books
Ammar speaks
Dutch – B2+
Arabic – Native speaker
Good to know
Living in Hardewijk
Has the AVK language certificate (B2+)
Directly available for 3-4 days a week based on employment
Only has to pass the exams "Ethics" and "Preparation of a treatment plan" at ACTA to complete his BIG registration
Starting under supervision