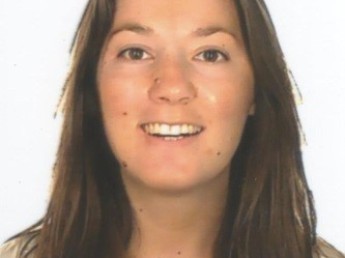 Ana Sofia
Portugese, Dentist

Ana Sofia is a 33 year old, BIG registered, Dutch speaking, Portuguese dentist who completed her dental technician education before her dentistry degree. As a result, she has developed a special interest in prostheses. She had a nice life in Portugal but wanted to develop herself further. That is why she moved to the Netherlands to work as a dentist here. This young lady worked in Portugal five days a week in a special department of a health centre, where she only treated people who were sick. You can think of people with diabetes but also cancer patients. These patients often require extra attention due to their medical background. Most of them were older people and she preferred to work with them.
Qualities
Candidate ID: K220894
Her treatments mainly focused on restorative dentistry and fitting prostheses, with an emphasis on removable dentures. In the clinic, Ana Sofia worked daily with CEREC, a computer-controlled treatment method that allows the dentist to manufacture crowns, onlays and inlays in one session. Working in a health centre, Ana Sofia had access to her patients' medical records and worked closely with other doctors. In her new job, she would like to work with several people in a group practice.
Ana Sofia has been working in the Netherlands for more than three years on a dental care project where dental care is provided to asylum seekers and refugees. After having gained three years of knowledge and experience of dentistry in the Netherlands. Ana Sofia would now like to work in a regular practice for 2-3 days a week.
This lady has a lot to offer partly due to her training as a dental technician. We see Ana Sofia thrive best in a practice where she can and learn. Ana Sofia is looking for a practice about 40-45min by car from Alkmaar.