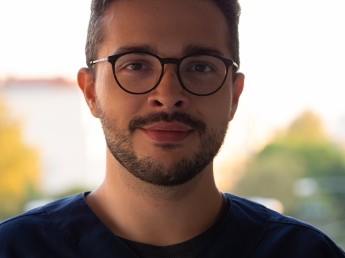 Anastasios
Greek, Dentist
Anastasios is a Greek candidate that wants to leave Greece because of the crisis and the limited possibilities there. He is an ambitious dentist and would like to work in a country where he has more chances to develop as a dentist. Anastasios has already gained some experience during his military service and has also worked as an assistant in a dental clinic. He can perform root canal treatments manually and automatically, has already done several extractions and also has experience in prosthetics.
Qualities
Candidate ID: K224063
Calm

Perfectionist

Empatic
In person
This dentist likes to work with automatic equipment, he thinks it is fantastic to learn modern techniques and to apply them in practice.
Anastasios is happy to do this
Anastasios is concerned with photography and art.
Anastasios speaks
Greek and English fluent, B1 German, A1 Romanian and is learning the Dutch language up to the B2+ level.
Good to know
This dentist is real comfortable working with his hands and has a genuine passion for dentistry. He will not stop with his treatment until the patient is 100% satisfied.