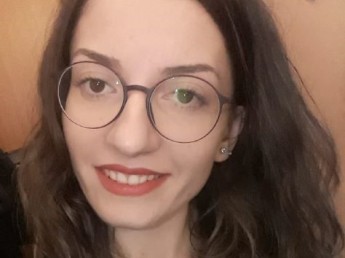 Bianca
Romanian, Dentist
Bianca is going to graduate from a Romanian dental university in summer of 2020 and has already started learning the Dutch language. She has chosen specifically for the Netherlands for its excellent dental care and development possibilities. Together with her boyfriend Bogdan – who will soon graduate from the same faculty – they are looking forward to opening this new chapter in their life. Bianca is quite good with children and during studies gained quite some experience in all the fields of general dentistry. So far she enjoys aesthetic treatments the most and would love to gain more experience in endodontology.
Qualities
Candidate ID: K240891
In person
Bianca emanates tranquillity.
Bianca is happy to do this
Listening to and making music. She plays the guitar.
Bianca speaks
Romanian and English and is learning Dutch at the B2+ level.
Good to know
Bianca would be happy in a small family dental practice with a team spirit where she could work together with Bogdan and gain more hands-on experience. She will be available in November 2020.