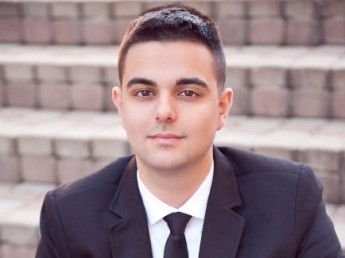 Bogdan
Romanian, Dentist
This soon-to-be dentist is going to graduate from a Romanian dental university in summer of 2020 and has already started learning the Dutch language. Bogdan is very enthusiast about the Netherlands and together with his girlfriend Bianca, who is currently preparing for the final exams at dental faculty, would love to continue his professional career in the lowlands. Bogdan has already gained a lot of experience during his education and is quite passionate about prosthodontics and the concept of digital dentistry.
Qualities
Candidate ID: K240903
Ambitious

Structured

Adventurous
In person
This candidate loves dentistry since early age. He is ambitious and determined.
Bogdan is happy to do this
Bogdan likes winter sports, outdoor activities, cycling, fantasy and strategy games.
Bogdan speaks
Romanian, English (fluent), German (basic) and is learning Dutch at the B2+ level.
Good to know
Bogdan is very eager to learn new skills and would like to work in a small modern practice together with Bianca. He will be available in November 2020.