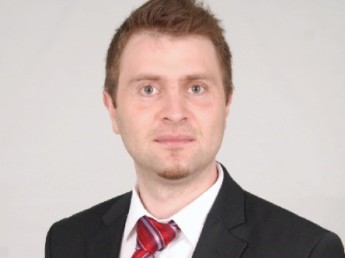 Dan
Romanian, Dentist
Dan is a dentist with over 8 years of experience. In 2011 he graduated from the medical university in Cluj Napoca, Romania. He then started in his own practice, where he is currently still working. During his career, he has experienced all sorts of patients and has learned that the patients in Romania are not the patients he would like to treat. He would like to come to the Netherlands to help people who visit the dentist more frequently and stick to their appointments.
Over the past eight years, Dan has really seen and done it all regarding dentistry in Romania. He prefers to do endos, implants or prostheses.

Qualities
Candidate ID: K224923
Professional

Hard worker

Go-getter
In person
Dan works a lot in his own practice in Romania. In addition, he recently married and his wife is pregnant. Due to time consuming events ahead, Dan needs to make the step to the Netherlands at this moment.
Dan is happy to do this
In addition to 50/60 hours of work in his own practice, Dan likes to have a drink with his friends/family.
Dan speaks
Romanian and English (fluently) and is learning Dutch at the B2+ level.
Good to know
Dan thinks that it would be fantastic to come to the Netherlands and be able to concentrate on his work and his personal life simultaneously. He also wants to develop into a better dentist.