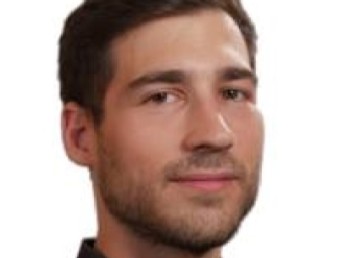 Dimitrios
Greek, Dentist
Dimitrios is a Greek young man who completed his study dentistry in Hungary. He no longer sees his future in Greece or Hungary, but he would like to continue in the Netherlands.
As a dentist, Dimitrios has more than eighteen months of work experience and he wants to gain the broadest possible experience within dentistry. He has experience in preserving, preventive, cosmetic and prosthetic dentistry. With this eighteen months of work experience, Dimitrios can really be called an "all-rounder".
This highly motivated dentist prefers to look for a practice where he can develop further as a dentist and where he can commit to and continue to grow for the coming years.
Qualities
Candidate ID: K243226
Responsible

Helpful

Communicative

Motivated
Personal
Calm, communicative, patient and sensible looking young friendly dentist.
Dimitrios likes to do this
Make music by playing the piano or the drum kit.
Exercise by swimming and playing basketball.

Dimitrios speaks
Greek
English
Dutch
Good to know
Dimitrios has always been handy and had a keen interest in medicine from an early age. Dentistry is beyond the perfect combination between mechanical dexterity and medicine.