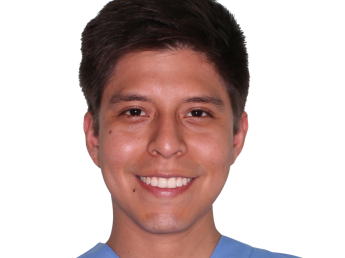 Fabio
Peruvian, Dentist
Fabio is a 28 years old Peruvian dentist with more than 5 years of experience in this field. During his Bachelors in Stomatology in Peru, he participated in an exchange program at UPenn (US). Hereafter he obtained a PgD in Biomimetic Dentistry (Perú), a Master in Dental Medicine (Portugal), a PgD in Implantology (Portugal) and a PgD in Periodontics (Spain). He prefers performing in cases with high aesthetic impact and tries to achieve optimal outcomes.
Qualities
Candidate ID: K224480
Hardworking

Empatic

Optimistic
Personal
He lives and works as a dentist in Portugal. Now his partner is moving to Belgium and therefore he would like to settle there as well.

Fabio likes to do
Fabio likes to read or swim, also he did lots of volunteering work in Peru a few years ago. He is well educated and pro-development.

Fabio speaks
Fluent Portugeese, Spanish and English and A1 Dutch and French.

Good to know
For Fabio it is important to perform in the best optimal conditions for optimal results. He has lots of experience in (in)direct restorations, fixed partial prosthesis, removable and fixed dentures, implantology, endodontics and lots of other dental procedures.