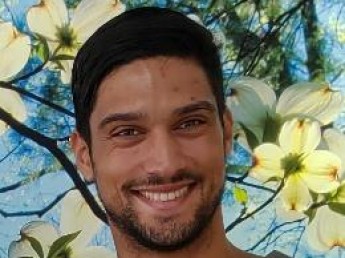 Fernando
Portuguese, Dentist
Fernando is a 28-year-old Portuguese dentist. He completed his dental education in 2016 and then continued in the Azores. Although the surroundings are beautiful there, Fernando is more at home in a country where there are more opportunities to develop. In the Netherlands, Fernando can fully focus on his career and really grow as a dentist. For the past two years, Fernando has been involved in all fields of dentistry. He started implantology at his latest practice and plans to learn much more in dentistry.
Qualities
Candidate ID: K224746
Communicative

Friendly

Thankful
In person
Fernando is incredibly friendly, structural and punctual. We see this reflected in his achievements during his language training. These qualities fit in perfectly with Dutch culture. Therefore we expect that Fernando will adapt to Dutch society in no time.
Fernando is happy to do this
Fernando loves the sea. He also likes to play football, but he says he always has a good balance between work and leisure.
Fernando speaks
Portuguese as a native language, English fluently and Spanish at a high level. He is currently learning Dutch to the B2+ level.
Good to know
Fernando is completely pro-development. He is currently working at a modern practice, but would love to work in an even more modern Dutch practice.