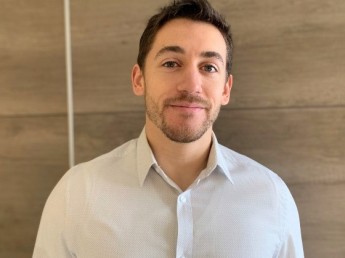 Filip
Bulgarian, Dentist
Filip was born in Sofia, Bulgaria. Since early age he learned English which has become his second language. Another passion was tennis which he played on a professional level for 12 years. Sport has taught him self-discipline and dedication and helped him become the person he is today.
Since both his parents are dentists – father is oral surgeon and mother orthodontist – he chose to pursue dental career.
He studied in the First English Language High School in Sofia and after that entered the Sofia Medical University. During studies he worked as a dental assistant at his parents' practice where he gained useful skills. He graduated in 2018 and ever since worked as a dentist. He loves his profession because it allows him to create usable art that betters people's lives.
His strong interest lies by periodontics and implantology. He has also attended many practical courses on aesthetic dental medicine.
Qualities
Candidate ID: K225100
Intelligent

Ambitious

Amusing
In person
Filip has a constant desire to improve and a good sense of humor. He stands for doing the best possible work he can.
Filip is happy to do this
Filip is a man of versatile interests. He loves different sports and doesn't feel good unless he exercises every day. He also loves reading, from non-fiction, to Russian classics, to ancient philosophy. But nothing makes him happier than being with his family.
Filip speaks
Bulgarian, English (fluent), some Spanish, Dutch at B1, on his way to B2+
Good to know
Together with his wife Rumi, who is also a dentist, and their little daughter, they are looking for a better environment for their family and their professional development. They'd like to work together, but that's not a requirement.