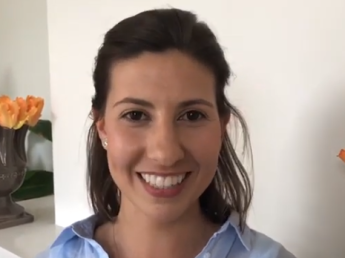 Filipa
Portuguese, Dentist
Filipa is an enthusiastic dentist with professional experience in various aspects of dentistry. She has performed endodontic treatments and has worked in prosthetic and oral rehabilitation. Filipa is concerned with the problems of the patients and I can also win their trust.
Qualities
Candidate ID: K223883
Teamplayer

Organized

Motivated
In person
Filipa really likes new challenges and values good patient contact.

Filipa is happy to do this
This dentist likes to travel, finds her family important and enjoys sports.

Filipa speaks
Portuguese, Spanish, English and in September B2 + Dutch.

Good to know
Filipa has the desire to work and improve her skills. She is always 100% committed and finds it nice to see a smile on the face of a patient after treatment.