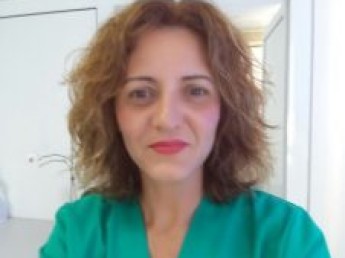 Florentina
Romanian, Dentist
During her career this dentist has had the opportunity to experience dentistry in different countries. Her first job was in Romania, then she worked as an assistant in Canada before returning to Eastern Europe. Here she noticed that there were no opportunities for development. She hopes to be able to resolve this issue in Belgium.
Qualities
Candidate ID: K222797
Persoonlijk
Florentina has a friendly character and is happy to make the switch to Belgium. She has a friend living in the Netherlands so is familiar with the culture in Western Europe.
Florentina like to do
In addition to her passion for dentistry, this candidate has passion for cooking; this means that when she is not working at the chair, she is busy preparing dishes in her kitchen.
Florentina speaks
Romanian, English and B1/2 Dutch.
Good to know
This dentist has been working in the social sector since 2009. Here she was mainly concerned with prevention, conservation and prosthetics.