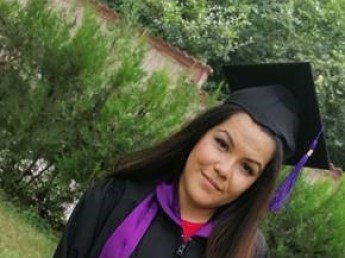 Jivaela
Bulgarian, Dentist
A highly motivated and hardworking individual, that has recently completed her dental studies. Jivaela already worked as a dental assistant whilst she was studying which shows ambition and commitment. She is seeking an opportunity to start her dental career in a practice where she can further increase her skills to become a top dentist.
Qualities
Candidate ID: K223762
Honest

Self-discipline

Team player
In person
To be a dentist is not my work , it was my dream, now is my passion and will become my life.

Jivaela is happy to do this
This candidate likes to take her bike our for a ride, to read and to stay in shape by going to the gym.

Jivaela speaks
Bulgarian, English and is expected to speak B2+ Dutch in January.

Good to know
Her development in the field of dentistry is very important to this candidate. She is specifically interested in endodontics and periodontology.