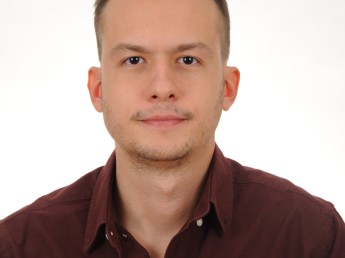 Konstantinos
Greek, Dentist
Konstantinos has spent the past 9 months doing military service as a dentist in the army. He knows that there are limited opportunities for dentists in Greece and therefore wants to continue his career in the Netherlands. During his training in Romania, Konstantinos worked during the summer holidays in dental practices, which shows that he has been motivated for years and has a lot of practical experience. Konstantinos is currently learning the Dutch language, he is expected to have his BIG registration in March 2020. During his education, in the army and during the summer holidays, Konstantinos was able to gain experience with root canal treatments, extractions, implantology and restorative dentistry.
Qualities
Candidate ID: K224449
In person
Konstantinos has succeeded to complete the Dutch A1 language course during his military service. This confirms the determined nature of this dentist.
Konstantinos is happy to do this
Konstantinos is musical and sporty guy. He plays guitar and piano, but he also loves basketball and muay thai.
Konstantinos speaks
Greek and English (fluent), Romanian and French at the A2 level and is learning to level B2+ Dutch.
Good to know
This dentist has worked and studied in different environments, which is why he will be able to adapt easily to the Dutch culture.