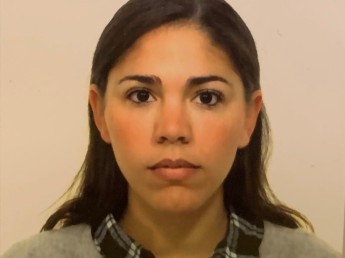 Lissette
Spanish, Tandarts
This Spanish dentist has 10 years of experience and currently works in two practices. Lissette is 35 years old and ready to continue her career in Belgium. Her partner already lives in Belgium, which is why Lissette cannot wait to leave Spain and start to work in Belgium.
Qualities
Candidate ID: K223819
Communicative

Professional

Studious
In person
Lissette is a dentist who first thinks carefully and then performs. She is pragmatic and empathetic and enjoys solving problems step by step.
Lissette is happy to do this
Lissette thinks it is important to give her patients the best care possible. That is why she likes to keep on learning and is always busy with her professional development.
Lissette speaks
Lissette speaks Spanish and English fluently, French and Portuguese at a high level, and Dutch at a lower level.
Good to know
This dentist has an international background and has more than 10 years of experience in dentistry, in which she finds it extremely important to develop.