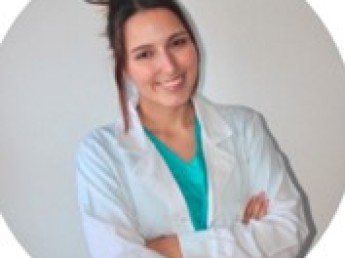 Maria
Portugese, Dentist
Maria is a fun, cheerful and enthusiastic young Portuguese dentist of 25 years old. She would like to make the move to the Netherlands for her professional and personal development
As a dentist, Maria already has experience in extractions and surgical procedures, endodontics, working with children and some fixed and removable prosthesis. In dentistry, Maria sees the ideal combination between the mechanical, medicine and helping patients. Due to the wide range of young dentists in Portugal, it is very difficult to get a chance to gain the necessary experience.
This highly motivated dentist is therefore looking for a practice where he can develop further as a dentist and to which she can commit herself for the coming years.
Qualities
Candidate ID: K243442
Soft hearted

Accesible

Open

Go-getter
Maria likes to do this
Gardening
Walk along the beach in winter
Acrylic painting & drawing

Maria speaks
Portuguese
English
Dutch
Good to know
Maria loves nature and "green". She therefore has a slight preference for long-term collaboration with a group practice in the Middle, North or South West of the Netherlands.