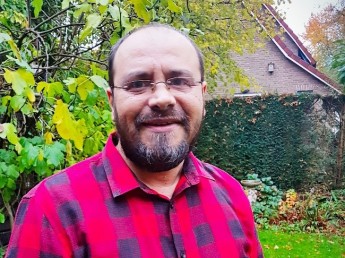 Marius
Romanian, Dentist
Marius has worked as a dental technician for ten years, but has always dreamed of becoming a dentist. When his children got older he started studying dentistry. After his graduation, Marius has had his own practice for about 4 years, but currently he is in need of a country with a different system. He has been to the Netherlands before and has friends and family living in Zeeland. That is why he is looking forward to live there with his wife, who will become a dental assistant in the near future. Marius would like to start as a general dentist, but he has a specific preference for prosthetics.
Qualities
Candidate ID: K224732
In person
This dentist would like to take his wife to the Netherlands to join their friends and family in Zeeland. Marius is currently learning the Dutch language and he cannot wait until he can start in a Dutch practice. Marius is also great with children, he says he can transform a child's fear into joy.
Marius is happy to do this
Marius is an artist who likes to paint, go to the theatre or take a walk in nature. He also likes to cook with his wife.
Marius speaks
Romanian, English and is learning Dutch to the B2+ level.
Good to know
Marius regards his work as an expression of art, with which he can create a smile as beautiful as possible. He thinks it is important that he and his assistant are a team to make the patient feel comfortable. He considers that a grateful patient is the best reward for a dentist and his assistant.