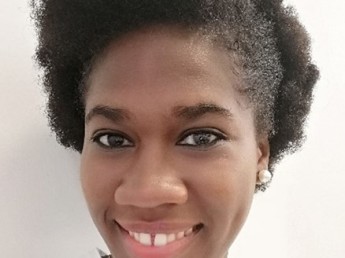 Neyse
Portugese/ Santomese , Dentist
Neyse is a 30-year-old dentist currently living in Rotterdam. She was born in Sao Tome and Principe, a small country off the west coast of Africa.
In 2009, Neyse started studying dentistry at the University of Coimbra, Portugal. After this she worked in Portugal for almost two years and then returned to Africa to work there for another three years. Neyse has now gained less than half a year of experience at a practice in the Rotterdam area, but unfortunately this did not turn out to be a happy marriage. It was therefore decided in mutual consultation to say goodbye to each other.
Neyse is not afraid to start a new practice. Over the past five years, she has dealt with various aspects of general dentistry. In terms of prosthetics, she has done considerably less and she has also done less with this. Her special interest in the future is more focused on periodontology and implantology.
Qualities
Candidate ID: K224755
Personal
Neyse is a gentle, calm and modest dentist with almost five years of experience. She has a young child who now lives in Africa with his father. In the future, Neyse would like to live in the Netherlands with her entire family.
Neyse likes to do this
Neyse has a genuine passion for dentistry. In addition to her work, she likes to spend time with her husband and child.
Neyse speaks
Fluent in Portuguese, English and French at a high level and she has now passed the required Dutch (B2 + level) language exam.
Good to know
Neyse already has a lot of family living in the Netherlands. In terms of region, Neyse would very much like to live and work in the Rotterdam area.

Neyse's BIG registration is almost complete. Due to a missing document from Africa, she has to do a short course at ACTA. Due to Corona, ACTA is currently closed, so Neyse cannot complete this short course, this is the only thing that currently stands in the way of her BIG registration.