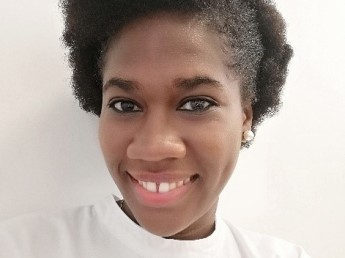 Neyse
Portuguese, Sao Tome and Principe, Dentist
Neyse is a 30-year-old dentist currently living in Rotterdam. She was born in Sao Tome and Principe, a small country off the west coast of Africa.
In 2009, Neyse started studying dentistry at the University of Coimbra, Portugal. After this she worked in Portugal for almost two years and then returned to Africa to work there for three more years. Neyse is not afraid to start a new practice and she likes to continue her career in the Netherlands.
Neyse has had to deal with all aspects of general dentistry in the last five years. She prefers to focus on periodontology and implantology.
Qualities
Candidate ID: K224755
Humorous

Spontaneous

Punctial
In person
Neyse is a spontaneous young dentist with almost five years of experience. She has a young child who now resides in Africa with his father. In the future, Neyse would like to live in the Netherlands with her entire family.
Neyse is happy to do this
Neyse has a genuine passion for dentistry. In addition to her work, she likes to spend time with her husband and child.
Neyse speaks
Portuguese fluent, English and French at a high level and is currently learning B2+ Dutch.
Good to know
Neyse already has many relatives living in the Netherlands. Her dream is to join her relatives in the neighbourhood of Rotterdam together with her child and husband.