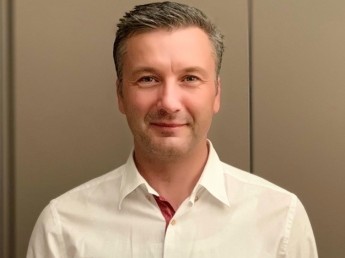 Razvan
Romanian, Dentist
Razvan completed his dental education at the "Carol Davila" university in Bucharest. Since then Razvan has worked as a general dentist in various clinics, making him a dentist with almost 20 years of experience. Razvan is currently busy learning the Dutch language and will soon be living in Haarlem with his wife. After obtaining his BIG registration, March 2020, he would like to start at a practice in or around Haarlem. Razvan has extensive experience with all the aspects of general dentistry; endodontics prosthodontics, crown and bridge work and conservative dentistry belong to the capacities of this dentist.
Qualities
Candidate ID: K223367
Reliable

Determined

Humorous
In person
Razvan has worked in Romania long enough, he comes to the Netherlands with a lot of experience and wants to start working as soon as possible.
Razvan is happy to do this
Razvan likes to spend time with his wife or to go for a walk with his dog.
Razvan speaks
English and German fluent, French at the B1 level, Greek and Spanish at the A1 level and is learning Dutch to the B2+ level.
Good to know
Razvan has no problem to drive a car, but he prefers to go to work using his bicycle.