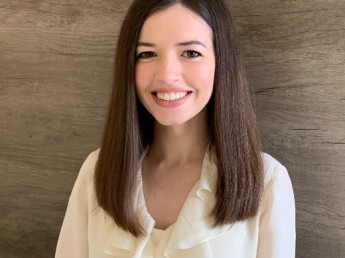 Rumi
Bulgarian, Dentist
Rumi wanted to become a dentist since she was a little girl and always enjoyed the check-ups, probably because she was fortunate not to have any dental problems. She had only orthodontic treatment and her orthodontist inspired her to become a dentist as she wishes to inspire someone else one day. In high school she studied in Spanish, joined a theatrical group and won many language competitions.
She studied at the Medical University of Sofia where she met her husband, Filip who is also a dentist. The last three years she worked as a dental assistant which helped her learn useful skills and made her more organized. Year 2018 was a big year for Rumi: she graduated, got married and gave birth to their baby daughter. After that she started working as a dentist.
Rumi is interested in tissue regeneration and after attending several courses she started using the PRP-therapy in her practice.
Qualities
Candidate ID: K225101
Dedicated

Team Player

Communicative
In person
Rumi is very adaptable, extrovert and she loves interacting with people which helps her connect with patients. She is warm and very reassuring, and always does her best.
Rumi is happy to do this
Rumi likes learning new things, spending free time outside, winter sports. Family harmony and friendly work environment are important factors.
Rumi speaks
Bulgarian (native), English and Spanish (fluent), Dutch B1, on the way to B2+
Good to know
Together with Filip they are looking for a better environment for their family and their professional development. They'd like to work together, but that's not a requirement.