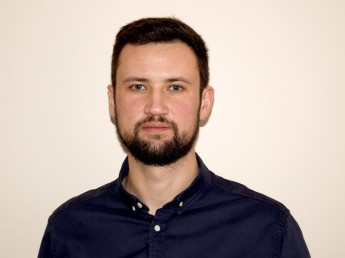 Sergiu
Romanian, Dentist
Sergiu is a Romanian dentist with four years of work experience. In 2015, Sergiu graduated from the "Grigore T. Popa" University in Romania. During his studies, he has worked as an assistant for the last four years. As a result Sergiu has worked in dental practices for eight years. Now that he is an experienced dentist, he would like to continue his career in another country where there are more opportunities for dentists. He is looking forward to a future in which he knows well in advance if, when and how much he has to work. Sergiu himself has been in the Netherlands several times and he is certain that the Netherlands can
give him what he needs.
During his experience, Sergiu has performed various dental treatments. He has extensive experience in prosthodontics, endodontics, cosmetic dentistry and surgery.
Qualities
Candidate ID: K225138
Serious

Collegiate

Practical
In person
Sergiu is done with Romanian patients who only go to the dentist when they have unbearable pain in their mouth. He counts the days until he can start in a Dutch practice where the patients respect the dentist.
Sergiu is happy to do this
Sergiu likes to travel. He has been in many countries, but feels most at ease in Dutch culture.
Sergiu speaks
Romanian and Russian fluent, English at a high level and is learning Dutch at the B2+ level.
Good to know
Sergiu cannot wait until he can start in a Dutch practice. He will go to the Netherlands in January to prepare for the language course which will start in February.