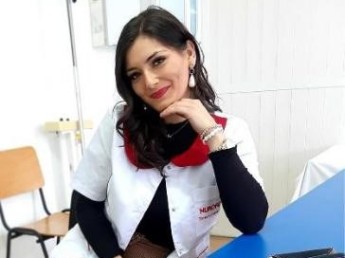 Adriana
Romanian, MD
Adriana is a charming Romanian physician, she st geographic medicine at Ovid University. Since 2017 she has been recognized as a doctor, during her training she worked for a year with an Erasmus grant in Italy. She currently works in forensic care. She works a lot with this psychiatric patients. During her training as a doctor, Adriana has been with geriatric patients for a year patients in a university hospital. This has aroused her interest in the target group. Adriana is determined to move to the Netherlands. She is looking for a better future for her 4 year old daughter. Adriana is looking for a safe place for herself and her family to settle down. The position of specialist in elderly care appears to be an appropriate challenge. Adriana would like to be here training for. The intensive direct contact with the patient and family and the right to quality of life appeals to her enormously. She expected this to be in line with her current work experience.
Qualities
Candidate ID: K241871
Modest

Thought out

Flexible
Personal
Adriana is single and has a 3-year-old child.
Adriana likes to do this
traveling, painting
Adriana speaks
Romanian, English, Italian and the basics of the French and Spanish language.
Good to know
Adriana has a notice period of 1 month