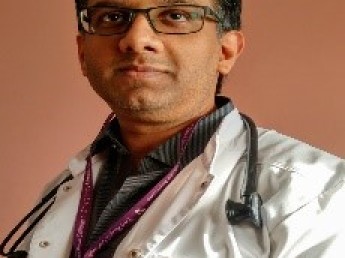 Ahmed
Pakistani, Emergency doctor
This friendly and energetic 38-year-old Pakistani has been living in Romania for over 18 years. He met his wife here and had his 2 children. Now that he has completed his training as an emergency doctor, he is looking for a better future perspective. The well-known Dutch health care and the good education system really appeals to him. This is the reason why he and his family go looking for a permanent appointment in the Netherlands. He obtained his doctor's approval in 2004 and he subsequently followed a 5-year training as an emergency doctor. He completed this in October 2016. He is currently working in a regional hospital where he meets all possible patients in the emergency medicine department. He is familiar with the triage system and also joins the ambulance. In this hospital also children come to the emergency department which he must treat. He calls himself very all-round and up to date in emergency medicine.Belangrijk voor deze kandidaat is de mogelijkheid om zo veel mogelijk in de volle breedte van zijn vakgebied te werken en hij wil zich graag kunnen blijven ontwikkelen.
Qualities
Candidate ID: K220969
Amiable

Enthusiastic

Punctual
in person
Ahmed is married, together with his husband he has 2 children.
Ahmed likes to do this
Gardening and walking
Ahmed speaks
English, Romanian and the basis of the Dutch language