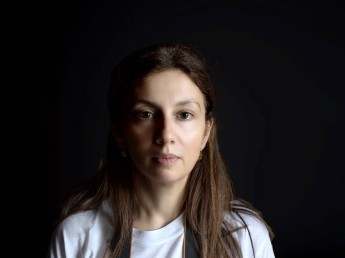 Aspasia
Greek, Gynaecologist

Aspasia has heard very positive messages about the Belgian health care from a close friend ( a Greek endocrinologist who has been living in Belgium for years). After having worked in Greece for 17 years, she is looking for a new challenge., This gynaecologist works in the full width of the gynaecology in a private setting. She has her own practice and works together with 2 private hospitals. Deliveries are the nicest thing to do according to Aspasia. She is less experienced in laparoscopic surgery.
Qualities
Candidate ID: K224728
Communicative

Representative

Friendly
In person
Aspasia is single and has 2 daughters of 18 and 22 year old.

Aspasia is happy to do this
Travel, Sailing and learning all kind of new things that are not related to medicine.

Aspasia speaks
English, Greek, French and the basics of the Dutch language (A1)

Good to know
Aspasia completed her PhD in 2004 with thesis : Association of estrogen receptor alpha polymorphisms and androgen receptor CAG repeats, with male infertility".