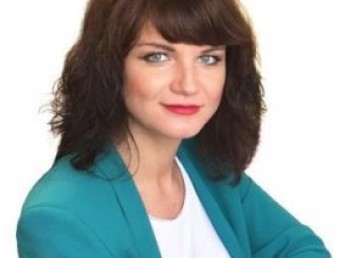 Katrin
Estonian, Psychiatrist
This 31-year-old is a motivated Estonian psychiatrist who is looking forward to a future in Belgium. Katrin works as a doctor in a psychiatric hospital that specializes in addiction care. She enjoys every day that she learns and can mean something for patients. Her passion for psychiatry is visible when she talks about it. She loves people and has a great interest in brains and behavior. In addition, she has an affinity with research, something she would like to focus more on later. Because psychiatry is still underdeveloped in Estonia, she is looking forward to further develop herself in Belgium.
Qualities
Candidate ID: K205481
Passion for her profession

Lively and driven

Likes to learn new languages
In person
Sees Belgium as a good development in her career. She adapts easily and quickly to new situations and chooses to delve deeply into language and culture when she goes to Belgium. This makes the transition easier for her. She wants to be good at what she does and wants to work hard for this.
Katrin likes to do this
Her free time is mainly spent on sports, learning new languages ​​and dancing salsa.
Katrin speaks
She is fluent in French, Russian and English.
Good to know
This lady studied medicine at the medical university of Tartu. However, before she started medicine, she completed an academic year in biotechnology in France. During her studies, she made full use of the opportunity to gain experience abroad as well. For example, she ended up in Sweden and Istanbul, where she made various contacts and enriched her knowledge. In June 2012, this candidate obtained her recognition as a doctor and then completed her specialization as a psychiatrist in 2016.