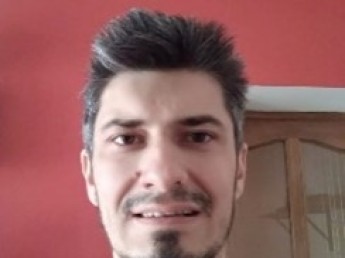 Laurentiu
Romanian , Psychiatrist
Laurentiu is a 41-year-old Romanian psychiatrist. He has spoken with various Dutch doctors. These conversations made him enthusiastic about working and living in the Netherlands. He has been to Amsterdam before, Laurentiu understands that Amsterdam is not representative of the whole of the Netherlands. He currently works in a Romanian psychiatric institution. He only works with adult patients. He also sees many patients from addiction care. He is not very familiar with very acute psychiatry. Laurentiu prefers to work in outpatient psychiatry.
Qualities
Candidate ID: K225470
Properties

Authentic

Calm Easygoing
In-person
Laurentiu is married, his wife is still studying medicine, but will come to the Netherlands as soon as she is finished. She would like to specialize in genetics. Together they have a 9 year old son.
Laurentiu likes to do this
Tennis, Skiing, and Hiking.
Laurentiu speaks
Romanian, English, and Fluent French. He has already started with Dutch (self-study)
Good to know
Laurentiu is available from August 2021