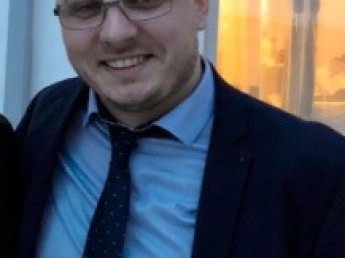 Marius
Romanian, Hematologist
Marius studied medicine in Romania and has been recognized as a doctor since 2013. He then followed a specialization in Hematology. He graduated in 2017. Marius is currently working in a regional hospital in Bucharest. He is involved in bone marrow transplants, among other things. Marius feels all-round and up to date in the field of hematology. He works in a clinical and outpatient setting.
Qualities
Candidate ID: K243348
In-person:
Marius is engaged.
Marius likes to do this:
Listen to music, play football, going out with friends, travel.
Marius speaks:
English, Romanian, French.
Good to know:
Marius has a notice period of 2 months.