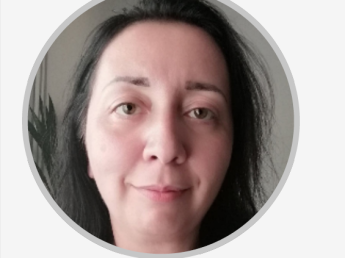 Mihaela
Romanian, Basic physician
Mihaela currently works in the occupational medicine department of the Rogermed Clinic. She conducts the annual medical examinations of the employees of the companies assigned to the clinic. Medical checks consist of anamnesis, blood pressure measurement, blood glucose measurement, visit, visual acuity determination, ECG. If the employee has a health problem, advise them to consult the specialist. Mihaela is also trained in psychotherapy. The direct contact with the patients is what she likes most about her work.
Qualities
Candidate ID: K243213
Attention for details

Organized

Empathetic

Analytical skills

Good communicator
About Mihaela:
Mihaela has many friends in the Netherlands and because of that, she has a beautiful image of the country. She would like to move with her partner.
Mihaela likes to do this:
Mountain climbing, reading, essential oils, painting, dermatology.
Mihaela speaks:
Romanian (native language)
English C1
Italian A1
Good to know:
She is immediately available and wants to learn the Dutch language as soon as possible.