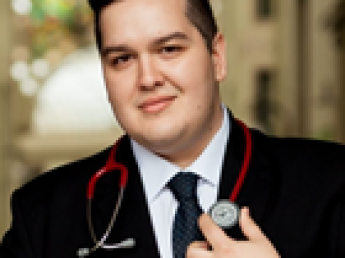 Paul
Romanian, General Practitioner
Paul is a super motivated and communicative 26-year-old doctor. He started his specialization in urology, but this does not seem to suit him. Paul aspires to a career in psychiatry. Paul regularly does voluntary work in the psychiatric sector in order to become familiar with this field. His goal is to eventually become a psychiatrist. He currently works mainly in the COVID department of a Romanian hospital. He is very concerned with both the mental and physical condition of these patients.
Qualities
Candidate ID: K243573
Energetic

Enthusiastic

Communicative
In-person
Paul is single
Paul likes to do this
socialize with friends and play world of warcraft
Paul speaks
Romanian and fluent English and the basics of the German language.
Good to know
Paul is available from January 2021