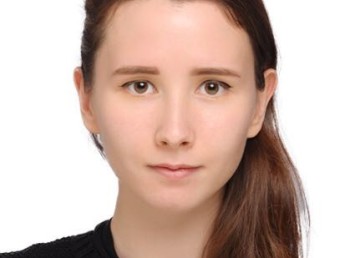 Rida
Russian, General Practitioner
Rida is a 26-year-old physician who received her medical recognition in China in 2019. Rida moved to the Netherlands to be with her partner. For some time she was engaged in a research project that was unfortunately halted due to the coronavirus. Rida really wants to work, she has a residence permit for 5 years and also a work permit, recognition as a doctor will really take some time. As a result, she also wants to start as a caretaker Rida has a very broad education. She lives in Den Bosch with her partner.
Qualities
Candidate ID: K243306
Serious

Communicative

Friendly
In-person:
Rida has a partner in the Netherlands.
Rida likes to do this:
Rida is a scriptwriter for a Russian YouTube channel, loves to travel, exercise, and her cats.
Rida speaks:
English, Dutch at B1 level, basic French and German language and fluent Russian and good Chinese.
Good to know:
Rida is available immediately.