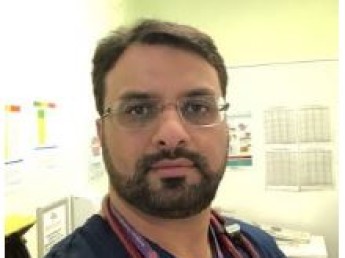 Salim
English, Emergency room doctor
Salim is a 42-year-old English emergency doctor. He currently works in the emergency department of a 560-bed district hospital. The emergency department of this regional hospital has, among other things, a trauma unit, all specialisms occurring in this hospital also make use of this department. Salim is also used to working with children. He feels like a fish in the water at the emergency department and is very satisfied with his chosen discipline.
Qualities
Candidate ID: K224420
Driven

Self-aware

Communicative
In-person
Salim and his wife have twins of 14 years old. The family will probably come to the Netherlands later when Salim is fully settled.
Salim likes to do this
Traveling, exercising, listening to music, and watching TV.
Salim speaks
English, Urdu, and Punjab.
Good to know
Salim passed the European emergency room exam in 2018.