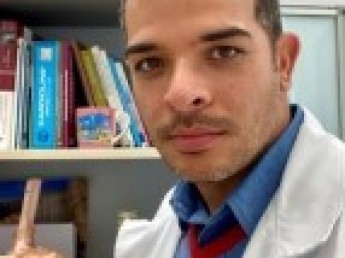 Yanli
Cuban, General Practitioner
This very friendly Cuban doctor has been to the Netherlands many times. He travelled frequently to Amsterdam, Eindhoven, Utrecht and Nijmegen. His dream is to settle in the Netherlands and work in elderly care.
Yanli achieved medical approval in 2011 and has been recognized as a physician in Spain since 2012. At the moment, he is doing a master's in Gerontology in Spain. He will complete this around October 2020. He has been working as a doctor in a Spanish nursing home since 2018, this nursing home has 40 clients for which he is responsible. In addition to this job, he also works as a sort of general practitioner / company doctor for 500 clients.
Important for Yanli is the opportunity to further develop himself as a specialist in geriatric medicine in a Dutch care home. He would like to work in a passionate team.
Qualities
Candidate ID: K244643
Open-minded

Friendly

Communicative
Personal
Yanli is single
Yanli likes to do this
Read
Yanli speaks
Spanish, English and since 2 weeks he has started learning the Dutch language through self-study.
Good to know
Yanli will be available from October 2021 by which time he also expects to have his Spanish passport.