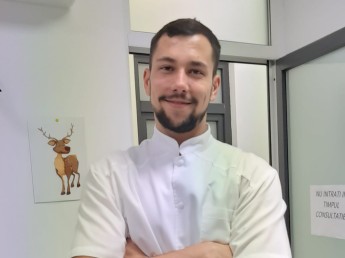 Alexandru
Roumanian, Physiotherapy Male nurse
In 2019 Alexandru obtained his diploma as a generalist medical assistant, he trained as a nurse for 3 years. Before that he studied Physiotherapy for 3 years and obtained in 2017 a diploma in Physiotherapy and Special Motility at the locomotor apparatus.
Qualities
Candidate ID: K241463
Creative;

Perseverance;

Energetic;

Punctual.
About Alexandru:
Alexandru has run various volunteer services, both in hospitals and on the ambulance, in order to develop as professionally as possible.

Alexandru likes to do this:
Sports and healthy eating.
Alexandru speaks:
English and French
Good to know:
Alexandru has about 1 year experience as an ambulance male nurse. He will be available from 01.09.2020