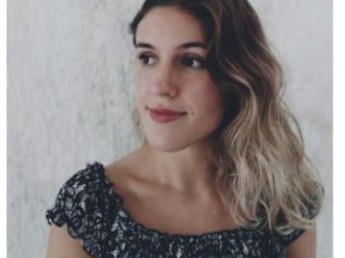 Chara
Greek, Caretaker
Chara completed 5 years of Bachelor's degree in Midwifery in 2019. She currently works as a receptionist in a hotel in Amsterdam, but her dream is to be able to work in healthcare in the Netherlands. She seems to be working as a carer in a Dutch healthcare institution a good start. Chara has already started studying the Dutch language through the Care Force Language Academy. She scored a high percentage in the exam to pass the A1 level.
Qualities
Candidate ID: K242587
Creative

Positive

Attention to detail

Dedication
About Chara:
Chara already lives in the Netherlands, together with her boyfriend. He is an IT specialist and together they want to stay in the Netherlands.
Chara likes to do this:
Chara's hobbies include reading and painting.
Chara speaks:
- English B2
- Greek native language
- Dutch A1
Good to know:
Chara has already started learning the Dutch language through intensive online training via Care Force Language Academy.