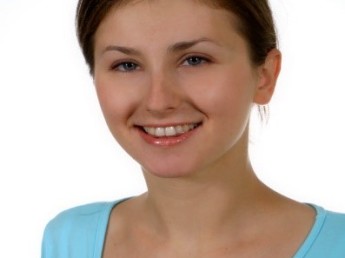 Sara
Polish, Nurse
Sara has 6 years' experience as a general nurse in United Kingdom, Poland, and USA out of which 4 years at neonatal intensive therapy unit where – as a part of multidisciplinary team – she was responsible for extremely preterm infants. She likes the Dutch for their open and friendly nature and is ready to start a new chapter of her life.
Qualities
Candidate ID: K203422
Reliable

Hard-working

Kind and cheerful
In person
Sara likes non-mainstream cinema films, reading and long walks with her dog. She is very comfortable in an international environment.
Sara is happy
when she can help people and support them in the hardest time of their life.
Sara speaks
Polish, English (fluent) and very enthusiast about learning Dutch.
Good to know
Sara is very good at communicating with her patients and their family. She is directly available.