Dutch language test
If you want to work as a doctor or a dentist in the Netherlands, it is necessary to be registered in the BIG register. Since January 1st, 2017, demonstrating language proficiency has become a mandatory requirement for BIG registration. To obtain this certification, you must successfully complete the Dutch language test B2+ level.
It's important to keep in mind:
There are four different components in total, and passing all of them is mandatory.
Insufficient language proficiency automatically results in a failed component.
You are allowed to use an NT2 pocket dictionary.
The Dutch language exam consists of two tests, each of which has 2 components.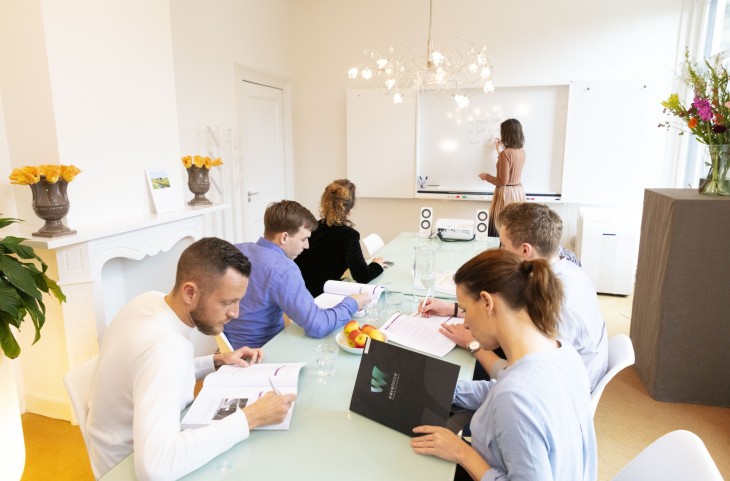 TEST A: SUMMARIZE & PRESENT
Component 1: Formulating the main idea
To pass this component, you need to write the central message of a general medical article (800-900 words) in a maximum of 80 words. The criteria for evaluation include your understanding of the text, language proficiency, and text organization.
Component 2: Presentation
For this component, you must create and deliver a presentation based on the article and the main idea you have formulated. Your performance will be evaluated based on your public speaking skills, use of media, structure and clarity of the presentation, language proficiency, and your ability to answer questions from the audience.
TEST B: CONVERSATION & REPORT
Component 3: Conducting a patient interview.
You will need to conduct an interview with a simulated patient based on a given case scenario. The assessment criteria for this component include:
Appearance and posture;
Questioning method;
Listening skills;
Empathy;
Structure;
Intelligibility;
Communication skills.
Component 4: Writing a report.
After the patient interview, you will need to write a brief report summarizing your findings. The assessment criteria for this component include:
Understanding of the case scenario;
Use of language;
Formulation of the report.
By following a language course through Care Force Language Academy, we ensure that you are well prepared for the Dutch language test.
---
We're here for you!
Do you want to start working in the Netherlands or Belgium, or would you like to meet with us for personalized information and advice? Contact us now!