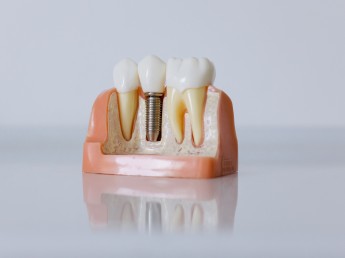 Dental Technician, specialist in crowns and bridges
the Netherlands, several locations
Are you a dental technician, with a strong focus on crowns and bridges and are you willing to develop yourself in the newest digital techniques? Don't hesitate and read more!
What are you going to do?
One of our good relations is seeking for a dental technician, to enlarge the department for crowns and bridges. Together with your skilled collegues are you the teamwho is dealing with everything what has to do with crowns and bridges, like producing crowns, fraising of the structures or for example designing a titanium abutment.
After a short, but intensive training period to learn about all the protocols and methods, you will start as a dental technician. Normal working hours are common, but sometimes it will happen that you have work longer. Also for you, the patient is always your priority.
Sometimes it might happen that a patient will come to the lab, to specify the right color of the crown you are producing. It is also rather normal that you will discuss your working piece together with a dentist. A good basic level of communication in Dutch will contribute to a better communication. Are you not able to speak Dutch yet? We can help you!
Qualities
Accurate

Calm

Some experience

Has knowledge and skills of digital technology, or is open to learning it
This is you
You are a dental technician
You have 3 years of working experience
You really enjoy working with a team
You are secure
Your patient is always your priority
Development is really important for you and you would like to know about digital techniques
You live in or The Netherlands or you are willing to relocate
You are familiar with brands like Vita, Ivoclar or Heraeus
You want to apply for a long term period
Reasons for choosing this job
Fixed salary
Parttime or fulltime
25 holidays, based on a fulltime contract
Cooperation with a skilled team
Good work/life balance
Budget for education
Candidates who choose Care Force:
Have an EU/EEA nationality
Master English in a professional proficiency level
Are willing to learn Dutch through an exclusive Language Academy
Are willing to relocate the Netherlands in a near future
Apply via Care Force and
Find your dream job abroad
Have certainty of a worry-free process
Get help finding your future home
All documents and bureaucratic formalities such as diploma recognition, banking, insurance, registrations, etc., will be taken care of
​​​​​​​​​​​​​​Interested?
Do you want to know what Care Force can do for you or do you want more information about this vacancy? Register without obligation via our registration form so that Liliana can contact you.
Would you like to know more about this vacancy?
Get in touch with Simone
---
We're here for you!
Do you want to start working in the Netherlands or Belgium, or would you like to meet with us for personalized information and advice? Contact us now!