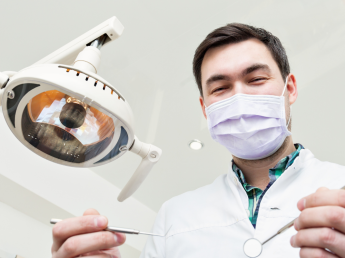 We are seeking for a passionate dentist!
Breda
For one of our employers, we are looking for a skilled dentist that likes to work in a close and dynamic team at a modern practice!
What are you going to do?
The employers wants to offer their patients the highest quality of dental care by investing in a pleasant and safe environment. Due to an expansion of the practice, they are looking for an extra dentist. What is important, is that they can work with a skilled and fun new dentist. Are you the enthusiastic, skilled dentist that likes to improve and challenge himself?
This job is available as a parttime and fulltime job with the possibility of a salaried- or self- employment. According to your expectations and wishes, your way of working can be discussed. For example, do you want to perform all treatments? Or do you want to specialize yourself in a partial treatment?
At this employer, every possibility is discussable and can be talked about. Also, all possibilities are available; self-employment, salaried employment etc.
Qualities
Vacancy NR: CAR06938
Communicatively strong

Empathic

Passionate

Quality-oriented
This is you
You are a passionate lover of the profession
You are communicatively strong with patients as well as colleagues
You strife for the highest quality of dental care, but always with a personal approach
You want to work at this practice for a long time
You are a nice dentist that wants to work in a pleasant environment
Reasons for choosing this job
You are going to be working in a modern, recently renovated practice
You will be working in a young, pleasant and close team
The practice features modern equipment such as; an I.O. scan, Sirona treatment chairs, a Quicksleeper, CBCT (for possible implantology etc.)
The practice provides pleasant facilities such as a canteen, a big lobby for patients and a nice outside terrace
You are in charge! Are you not comfortable performing certain treatments? A replacement will be referred internally or externally
Assistants are all well-educated and possess the required skills (removing dental plague, make pictures, print these etc.)
Much value is attached to a pleasant ambiance and collegiality. For every holiday, there will be activities organized. Also, good food and drinks are absolutely no exception on these days
Developing or specializing yourself is entirely possible and will happily be discussed. A financial contribution to this from the practice is also discussable
You don't have set working hours, these can be discussed
Candidates who choose Care Force
Have a dream to live and work in another country
Have an EU/EEA nationality
Master the English language
Master the Dutch language or are willing to learn Dutch through our own Language Academy
Are willing to relocate to the Netherlands (or Belgium) in the foreseeable future
Apply via Care Force and
Find your dream job abroad
Learn Dutch through the Care Force Language Academy
We guide you during the application process
We ensure a worry free mediation process
We help you find suitable accommodation
We take care of all documents and bureaucratic formalities such as diploma recognition, banking, insurance, registrations and registrations
Interested?
Do you want to know what Care Force can do for you or do you want more information about this vacancy? Register without obligation via our registration form so that our recruiter can contact you.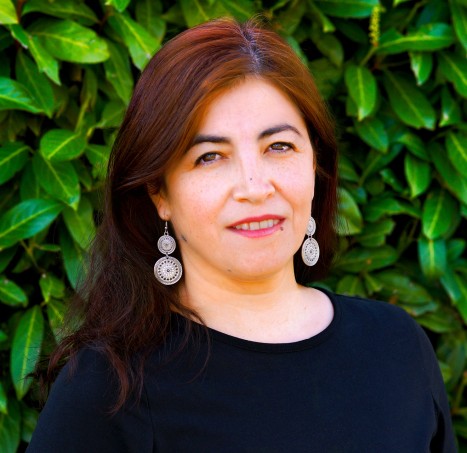 Would you like to know more about this vacancy?
Get in touch with Liliana
Liliana was born and raised in Peru and has lived there most of her life. She lived in Spain for a short period, but came to the Netherlands for love! She now lives in Amersfoort where she finds it very nice and cozy. In Peru she worked as a lawyer and mediator and later in the Netherlands as a recruiter, which gives her the necessary experience within her profession. In her spare time she likes to go swimming and boxing to end the day on a good note.
We're here for you!
Do you want to get started right away in the Netherlands or Belgium? Or do you want to meet us for some personal advice? Contact us now!