Accountmanager International Healthcare and Dental Recruitment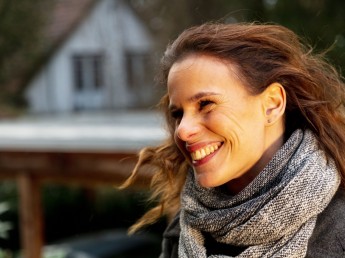 Accountmanager International Healthcare and Dental Recruitment
Velp
We believe in connecting international healthcare professionals, resulting in satisfied customers and a candidate with a new life. Of course, as a unique commercial person, you only fit into this team if you really love people. But are you also someone ...
.. for whom scoring is second nature, you are a real sales tiger
.. who knows how to use your soft side in a smart way by connecting you with high potentials in the market
.. who experiences the acquisition as "a day out"
.. that becomes restless if you do not get hold of the customer and your high potential remains
... which has a sixth sense for detecting opportunities
.. who is entrepreneurial, a real initiator
.. that easily creates trust
Then you have come to the right place and this is your dream job, welcome to our team!
Your perfect working day ends when you are satisfied because you ...
.. have managed to find tempting vacancies from the market and converted them into opportunities for your order portfolio.
.. have managed to make agreements with customers and capitalize on these opportunities, thus successfully transferring them from quotation to assignment.
.. worked together with the recruiter on a correct profile based on the needs of your new customer.
.. after a full day of going for it, you were able to schedule an introductory meeting for a top talent.
.. attended a special interview, because the successfully proposed candidate moves on to the next round after the first meeting.
... advice and supporting role was greatly appreciated and after some negotiation about the desired employment conditions you managed to create a perfect offer.
.. has received a decisive phone call from the client, he is thrilled about this candidate.
.. received flowers at the office from a candidate who is super happy to have found his / her dream job.
.. during the weekly meeting you can show again that you have achieved all KPIs with pride, and can clearly set out your focus for this week.
... your customer calls you again to set up a repeat order!
.. put the compliments of your team in your pocket during the monthly meeting, where you as a sales manager proudly show your own results. Well done!
.. after a working day full of energy, make some phone calls with your candidates to see if they are still okay during the language training period. You still have the energy left to give them a little push.
.. know that your work really makes a difference in these people's lives!
In short: a broad commercial role that you will fully master! Our strength is the drive, speed, personal involvement and enthusiasm of our team, will you be part of it?
We believe in a better life for our foreign medical professionals here in the Netherlands or Belgium. Do you like to make a difference in a human life? Then this is your dream job.
Do you easily create trust and are you also someone who likes to take the initiative? With HBO working and thinking level;
Experience in a comparable position, such as an intermediary or recruiter, is an advantage, not a must;
Very good command of the English and possibly an additional foreign language such as a Slavic language, Spanish, Romanian, Croatian, Bulgarian, Portuguese or Lithuanian;
Excellent communication skills;
A well-developed empathetic capacity;
Stress resistance and perseverance;
You are proactive, you have a great sense of responsibility and a high degree of independence and self-direction;
You are an honest person, which is reflected in the way you deal with colleagues and customers;
You are able to build and maintain lasting relationships;
You find it a challenge to work with highly educated people of different nationalities and cultures.
We offer you:
A versatile and responsible job within a dynamic and international company;
A pleasant and informal working atmosphere;
A good basic salary and a challenging bonus with accompanying terms of employment;
A company phone and laptop;
A workplace in Velp (near Arnhem);
Company Profile
Care Force (www.care-force.com) "connecting medical professionals", that's what we stand for. We are happy to connect our top candidates with healthcare institutions and dental practices in the Netherlands and Belgium. We believe we can help solve the health care shortages in the Netherlands. At the same time, we like to make dreams come true, we realize a new life for the candidate. A life they dream of… Since 2002, Care Force has specialized in the recruitment, selection and secondment of medical professionals for hospitals, care institutions and dental practices in the Netherlands and Belgium. In addition to matching supply and demand, we provide complete guidance and relocation of candidates to their new place of residence and workplace. We take care of things already
Qualities
Want to know more?
Do you want to get started right away in the Netherlands or Belgium? Or do you want to meet us for some personal advice? Contact us now!