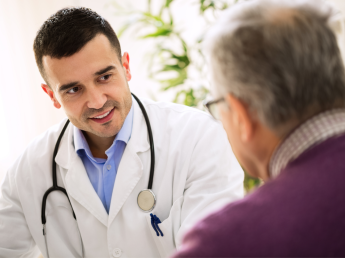 Clinical geriatrician
Belgium
Intro
Have you always dreamed of a job where you can really innovate, contribute to a new way of care and build a department according to your own vision? Our client is a member of the E17 hospital network. It is a regional hospital with 271 recognized beds. Their mission is professional, accessible, smooth and high-quality care for patients within the indicated region.
What are you going to do?
We are looking for two geriatricians who will help to further expand the geriatric care program. The geriatrics department currently has 54 geriatric beds. As a geriatrician you will be part of the association internal diseases and you will work together within a young and dynamic team. The geriatricians use the accredited rates and all work independently.
You are responsible for hospitalized patients at the geriatrics unit
You participate in the geriatric liaison (internal and external) and the further development of the geriatric day hospital. In addition, you are involved in geriatric consultations
During a standard working day you regularly encounter patients with a range of complaints such as fatigue, sudden falls, weight and memory loss and sadness. Some patients also lost a partner. You often see that such an accumulation of things that causes someone to deteriorate as a whole. Sometimes there is a more specific cause. Then it turns out that a patient with serious memory problems has dementia, as a result, can no longer take care of themselves properly and therefore loses weight. Other times it is about a completely different diagnosis, such as cancer, or you are dealing with a clear complaint such as a broken hip. As a clinical geriatrician you must therefore have a broad view, look at what is going on on a physical and psychological level and make connections between complaints
Qualities
Vacancy NR: CAR-201500601
Ambitious

Innovative

Team player

Flexible
This is you
You have completed your medical studies
You have (almost) completed the clinical geriatrics training
You are able to further develop the geriatrics service together with the others
You like to be innovative
You are looking for a permanent position
You enjoy working in a multidisciplinary team
Reasons to choose this job
Performance income up to a maximum of € 200.000 gross per year
Flexible working hours
Indefinite contract
Plan your own holidays
Possibility to work as a self-employed person in Belgium
Good work/life balance
Many opportunities to further develop within your field through training
Informal working atmosphere
Candidates who choose Care Force
Dream to live and work in another country
Have an EU/EEA nationality
Hold an EU/EEA medical or a specialist diploma
Master English (or French) in a full professional proficiency level
Are willing to learn Dutch through an exclusive Language Academy
Are willing to immigrate to the Netherlands or Belgium in a near future
Apply via Care Force and
Find your dream job abroad
Get guidance during the whole application process
Learn Dutch through a method focused on language learning for high skilled healthcare professionals
Have certainty of a worry-free process
Get help finding your future home
All documents and bureaucratic formalities such as diploma recognition, banking, insurance, registrations, etc., will be taken care of
Interested?
Do you want to know what Care Force can do for you or do you want more information about this vacancy? Register without obligation via our registration form so that our recruiter can contact you.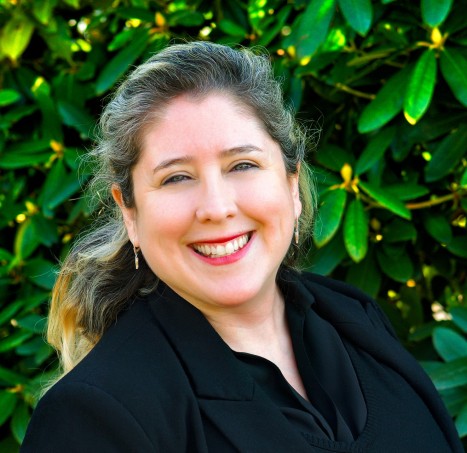 Would you like to know more about this vacancy?
Get in touch with Lourdes
Lourdes grew up in Paraguay and since her childhood has always wanted to discover the world. She worked in Paraguay at the German Embassy and came to the Netherlands for love. Lourdes is an asset to Care Force because she speaks so many different languages and uses her own story to persuade candidates to come to the Netherlands or Belgium so they can improve their lives. Lourdes is ready to answer your questions and tell you more about this vacancy.
We're here for you!
Do you want to get started right away in the Netherlands or Belgium? Or do you want to meet us for some personal advice? Contact us now!