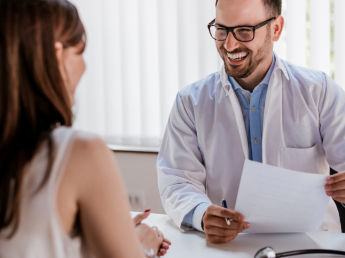 General doctor who wants to specialize in psychiatry in Limburg (NL)
The Netherlands, Maastricht, Heerlen
Intro
Are you a general doctor? Do you want to specialize? Are you willing to work at a modern and dynamic company? Do you like helping with development and improvement projects? Do you like working in a small team? Then this vacancy is something for you!
What are you going to do?
You are going to do a 5-year study for psychiatrist
You are holding consultation hours with scheduled appointments
You provide emergency care to clinical patients and staff
You are answering consultation questions from a psychiatrist or treating team
You are going to participate in pharmacotherapeutic consultations
You are going to initiate and participate in development and improvement projects
You take care of reports, transfers and you participate in multidisciplinary and work meetings
You participate in the education/training of healthcare personnel
Qualities
Vacancy NR: CAR07579
Team player

Responsable

Communicative

Quality is important for you
This is you
​​You completed a study to become a general doctor and are willing to get a BIG registration (CareForce helps you with that) and do a specialization for psychiatrist
It is an advantage if you have knowledge and practical experience in the field of mental healthcare, and you value collaboration with different disciplines
You have an open communication style
You have an interest in innovation in care content, and you make an active contribution to the further professionalization and development of our treatment offer
You are a team player, but you do not step aside for your own responsibility
You speak Dutch on the B2+ level (You can learn Dutch via our Care Force Language academy)
Reasons for choosing this job
A salary from €4295,- to €6702,- maximum, gross per month, based on a 36-hour contract
If you become a psychiatrist the salary will change
Possibility to get a contract from 24 to 36 hours per week
There is space to keep developing yourself, this company offers courses, education, and/or training ships
Good amount of holiday days
Contract for one year, with after one year an option for a contract for an indefinite period
Fulltime or parttime can be discussed
At the end of the year you get an end-of-year bonus
Good work/life balance
You get a collective discount on health insurance policies
Inclusion in the 'Zorg en Welzijn' pension fund
You get to work in a close and hardworking team with a heart for the patients
Candidates who choose Care Force
Dream to live and work in another country
Have an EU/EEA nationality
Hold an EU/EEA medical or a specialist diploma
Master English at a full professional proficiency level
Are willing to learn Dutch through an exclusive Language Academy
Are willing to relocate to the Netherlands or Belgium in a near future
Apply via Care Force and
Find your dream job abroad
Get guidance during the whole application process
Learn Dutch through a method focused on language learning for high skilled healthcare professionals
Have certainty of a worry-free process
Get help finding your future home
All documents and bureaucratic formalities such as diploma recognition, banking, insurance, registrations, etc., will be taken care of
Interested?
Do you want to know what Care Force can do for you or do you want more information about this vacancy? Register without obligation via our registration form so that our recruiter can contact you. Register without obligation via our registration form so that our recruiter can contact you!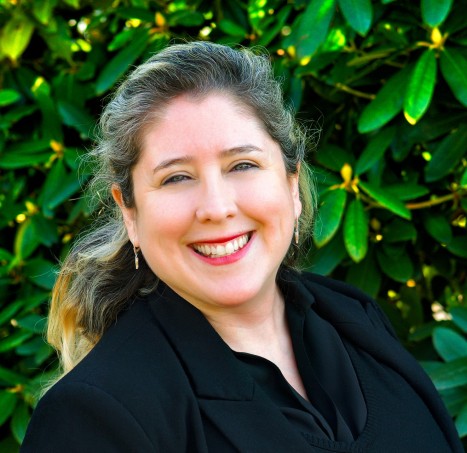 Would you like to know more about this vacancy?
Get in touch with Lourdes
Lourdes grew up in Paraguay and since her childhood has always wanted to discover the world. She worked in Paraguay at the German Embassy and came to the Netherlands for love. Lourdes is an asset to Care Force because she speaks so many different languages and uses her own story to persuade candidates to come to the Netherlands or Belgium so they can improve their lives. Lourdes is ready to answer your questions and tell you more about this vacancy.
We're here for you!
Do you want to get started right away in the Netherlands or Belgium? Or do you want to meet us for some personal advice? Contact us now!