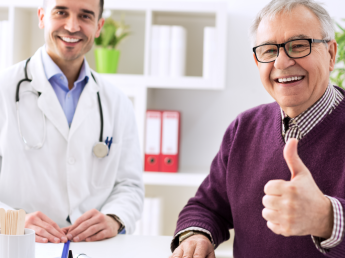 Medical doctor in geriatric medicine
Drenthe
Intro
Our client supports people to continue their own lives with daily and specialist care in nine care locations and the Wijkzorg in North and Central Drenthe. With their expertise, they focus specifically on elderly people with dementia, geriatric rehabilitation care, young people with dementia, people with NAH and the visually and hearing impaired elderly.
What are you going to do?
As a medical doctor in geriatric medicine, you work in a field that is constantly evolving. There is a lot of time for patients and a lot of contact with family and friends
You will have the opportunity to further develop clinical skills and to treat patients with complex care needs
You work closely with various high-level professionals
You are committed to further developing the client's expertise and realize innovations in healthcare. They also conduct (scientific) research into how their care and treatment can be improved and more person-oriented
Qualities
Vacancy NR: CAR05619
Flexible

Responsible

Teamplayer
This is you
You have completed your medical studies
You have a broad basic knowledge, which you would like to apply
You are interested in the training to become a specialist in geriatric medicine
You like to interact with people
You are interested in different diseases
You are independent
You are open to changes, know how to identify and implement improvements in the work process and you involve your colleagues in this
You are able to make decisions in crisis situations
Reasons to choose this job
Possibility to follow the training to become a specialist in geriatric medicine
36 hour work week
5 weeks paid vacation
Flat hierarchy within the organization
Candidates who choose Care Force
Dream to live and work in another country
Have an EU/EEA nationality
Hold an EU/EEA medical or a specialist diploma
Master English (or French) in a full professional proficiency level
Are willing to learn Dutch through an exclusive Language Academy
Are willing to immigrate to the Netherlands or Belgium in a near future
Apply via Care Force and
Find your dream job abroad
Get guidance during the whole application process
Learn Dutch through a method focused on language learning for high skilled healthcare professionals
Have certainty of a worry-free process
Get help finding your future home
All documents and bureaucratic formalities such as diploma recognition, banking, insurance, registrations, etc., will be taken care of
Interested?
Do you want to know what Care Force can do for you or do you want more information about this vacancy? Register without obligation via our registration form so that our recruiter can contact you.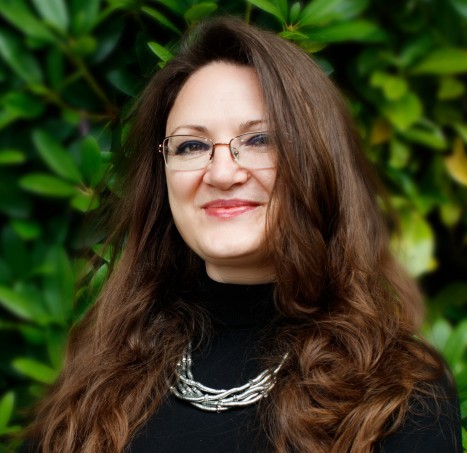 Would you like to know more about this vacancy?
Get in touch with Lisa
Lisa has been born in Romania, Bucharest but has already seen a lot of the world. She has lived in Germany and Spain, among other places. Since 2012, she has been living in the Netherlands, together with her husband and 2 children. We are extremely happy to have Lisa on our team, as she speaks several languages, and thanks to her enthusiasm and own experience, she knows how to make candidates enthusiastic to pursue a career in the Netherlands or Belgium.
We're here for you!
Do you want to get started right away in the Netherlands or Belgium? Or do you want to meet us for some personal advice? Contact us now!