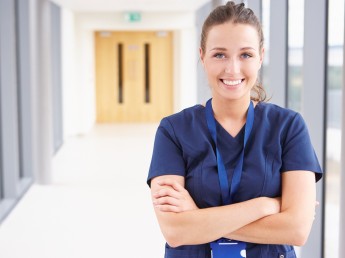 Nurse
Various care homes in the Netherlands
In the position of nurse (Individual health care level 3) you provide personal care and guidance to clients and you perform technical nursing procedures. You coordinate care tasks and activities together with the other nurses. You and your colleagues are responsible for the ins and outs of the various department in the nursing (elderly care) home. Tasks and departments are coordinated based on your qualities and expertise, so that you can use them as optimally as possible. In short, we offer you a varied job that gives great satisfaction with room for personal input and development!
Qualities
Be available to work as a nurse, for a long period of time in the Netherlands

Diploma in nursing awarded or recognised by an EU country

Good knowledge of English, at least B1- B2 level and willingness to learn Dutch up to B2 level

Willingness to learn, develop and take on new challenges
A better life in the Netherlands working as a nurse
Do you dream of a better life in the Netherlands? Are you ready for a new step in your career as a nurse? At Care Force we believe in you. We have proven track record since 2002. Care Force has already helped more than 1,000 medical professionals and dentists from across Europe to a new future.
Care Force believes in solving the shortage of nurses in the Netherlands and we need you for that! There is a shortage of nurses in the Netherlands, which is why we are looking for qualified medical professionals. This means that, as a nurse in the Netherlands, you earn a good salary and benefit from all kinds of training options. With Care Force you will find your dream job abroad!
Why choosing for Care Force?
Taking your career to the next level abroad is a big step. At Care Force we understand that. You want to develop yourself and you have to give up a lot. We support your decision for a new future in the Netherlands. Our dedicated team will help you through the process. How?
With our own Language Academy you start your career abroad with the right language skills.
We take care of the process from A to Z: from the first meeting to your first working day.
We arrange all documents and arrange all bureaucratic formalities: contract negotiations, housing, banking, insurance and registrations.
Care Force ensures that you can feel at home in your new environment. This way you can fully focus on your career abroad; practicing your profession as a nurse.
At Care Force we don't just act as a mediator between a jobseeker and an employer. For us it is just as important that you can count on a solid foundation with a large number of possibilities to continue developing your knowledge. In addition, you don't have to worry about difficult procedures or administrative hassles.
About the process
Care Force guides you step by step. We assist you throughout the process, from the first phone call to the last check to make sure you are happy with your new job. Together we go through the application procedure, we organize the administrative and organizational matters and guide you with language training and housing. Please take the first step by calling us, sending your resume and doing an interview! From that moment on you can participate from home with our 8 week online language training.Thanks to us, you can fully focus on your profession, while we arrange everything for you: from contract negotiations and housing, to banking, insurance and registrations.
About the job and organisation
A salary according to the Collective Labour Agreement for nursing homes, old people's homes and home care, classification FWG 35 (depending on relevant work experience, between €2,600 - €3,000 gross per month for full-time work)
32-36 hours/week employment
Possibility of annual salary adjustment
22-24 days paid holiday per annum
8% of salary as holiday money
A good work-life balance
Working in a trusted, values based, quality and growth focused organisation.
Interested?

Do you want to know what Care Force can do for you or would you like to receive more information? Then register, without any obligation, via our registration form so that our recruiter can contact you!
We're here for you!
Do you want to get started right away in the Netherlands or Belgium? Or do you want to meet us for some personal advice? Contact us now!