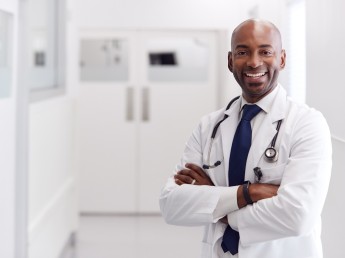 Ophthalmologists for a regional hospital in the Netherlands
The Netherlands
We are looking for an all-round ophthalmologist to join our team of six ophthalmologists for a regional hospital in the southern part of he Netherlands.
It concerns an Independent Treatment Center where patients can go for almost all eye deceases. The clinic is part of a national network, consisting of 7 eye care clinics, 2 refraction clinics and a network of 100 optics companies. Our modern furnished clinic offers space for 8 consultation rooms, 3 orthoptics rooms, various examination / treatment rooms, 2 operating rooms and a recovery room. The location has the latest equipment (including Heidelberg and Zeiss OCT and PASCAL laser). In the operating theater we work with the Alcon platform: Luxor, Centurion and Verion. Every year we see more than 40,000 patients and about 2,500 surgical procedures take place
Qualities
Vacancy NR: CAR202004271
Allround

Communicative

Flexible
This is you:
You are an all-round ophthalmologist with good communication skills. You also have surgical skills or do you have the ambition to become one. It is then possible to develop this further within the clinic. You are a team player and function best in a group that wants to be jointly responsible for providing good quality and patient-friendly care. Colleagues who are in the final phase of their training are also cordially invited to respond.
Reasons to choose this job
After a selection procedure, you will join a pleasant group of ophthalmologists, who work in a well-organized ophthalmic clinic. The CAO-AMS applies to the employment. A result-dependent bonus scheme is included in your employment contract.
Apply via Care Force and:
Leave all administrative and organizational matters to a dedicated team
Get help arranging the correct documents and registrations
Prepare for a career abroad through our Language Academy
Have everything arranged from A to Z: contract negotiations, housing, banking, insurance and registrations.
We're here for you!
Do you want to get started right away in the Netherlands or Belgium? Or do you want to meet us for some personal advice? Contact us now!