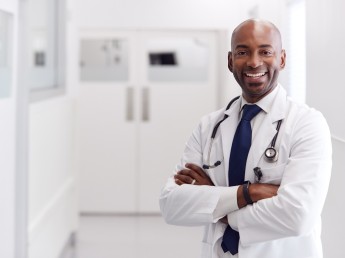 Paediatrician needed for a regional hospital in Flanders
Belgium
As of 01/01/2021, the pediatric association consists of 3 pediatricians and wishes to expand with an enthusiastic and driven colleague. As a pediatrician, you are responsible for the follow-up of 16 recognized beds, a maternity ward with approximately 500 deliveries per year, a non-intensive neonatology and an emergency service with ambulance (MUG) function that also takes care of children. There is smooth cooperation with the colleagues of pediatricians (sub-specialists) and other disciplines of the 2nd campus.
Qualities
Vacancy NR: CAR202004949
All-round and fully trained

Flexible

Communicative
This is you:
You are recognized as a specialist in pediatrics in Belgium or will soon be recognized.
Sub-specialization is not required, but certainly welcome.
You have sufficient social skills in dealing with patients and colleagues.
You are passionate and contribute to the further growth of the service in a spirit of cooperation.
You are willing to receive further training.
Reasons for choosing this job
We offer a challenging full-time job in a hospital in full expansion.
It concerns a position with an independent status.
There is an attractive waiting arrangement.
Apply via Care Force and:
Leave all administrative and organizational matters to a dedicated team
Get help arranging the correct documents and registrations
Prepare for a career abroad through our Language Academy
Have everything arranged from A to Z: contract negotiations, housing, banking, insurance and registrations.
We're here for you!
Do you want to get started right away in the Netherlands or Belgium? Or do you want to meet us for some personal advice? Contact us now!