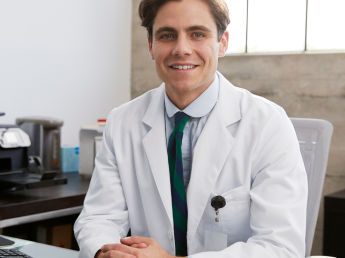 Pulmonologist for a hospital in Belgium
Belgium
Intro
This Hospital builds your future. ZORG is an intense collaboration between 2 hospitals in Zottegem and in Ronse. Both hospitals are also part of the E17 hospital network. A close cooperation that will become even stronger, and will therefore continue to grow, now and in the future. That means that you are assured of a bright and professional future close to home.
What are you going to do?
The hospital in Zottegem has a vacancy for two full-time physician specialists in Pneumology. The current team consists of 4 pulmonologists. The Pulmonary Diseases department has a sleep lab with CPAP convention for diagnosis and treatment of sleep-related respiratory pathology - pleural procedures - flexible and rigid bronchoscopy - ultrasound endoscopy - oxygen convention - respiratory oncology - hospitalization and day hospitalization. In addition, the team is also responsible for the mixed intensive care surgical/internal care unit, in close cooperation with colleagues anesthetists-intensivists who are responsible for the surgical part. The team strives for high-quality care with an eye for a patient-oriented approach, evidence-based medicine, and attention to functioning in a group.
Both vacancies are to replace 2 colleagues.
Advantages of the hospital
• An open-ended contract after a trial period of 15 months
• You work as an independent specialist in an associative context, with clear service agreements and with remuneration via a pool system
• Proportional participation in the performance of on-call duties
• Innovative working environment in a state-of-the-art medium-sized hospital with 333 hospitalization beds, 4 sleep lab beds, 10 medium-care beds, and 12 intensive care beds
• You will receive interesting and varied challenges with room for initiative and independence
• A stimulating working environment in which human contacts and professionalism are paramount
Qualities
Vacancy NR: CAR07898
You are a recognized pulmonologist with a broad interest in general pneumology: asthma, COPD, oncology, infectious diseases, allergy, ergospirometry and somnology

Recognition as a specialist doctor with special competence in oncology or intensive care is an added value

Colleagues who still have to complete their training in the coming period are also encouraged to apply
This is you
You have completed your studies in pulmonary medicine
You are a starter or have some work experience
You are able to work independently
You enjoy continuing to develop within your field
You have good communication skills
You are looking for a permanent position
Reasons for choosing this job
Income up to a maximum of €250,000 gross per year as a self-employed person
Flexible working hours
Indefinite contract
Full time
Working as a self-employed person
Good work/life balance
Collegial working atmosphere
Multidisciplinary team
Candidates who choose Care Force
Have a dream to live and work in a well-developed country
Have an EU/EEA passport and Family Doctor Diploma
Master the English language
Are eager to learn the Dutch language at minim B1 level through our own Language Academy
Are willing to relocate to Belgium, the Flemish territory in the foreseeable future
Apply via Care Force and
Find your dream job abroad
Learn the Dutch language through the Care Force Language Academy
We guide you during the application process
We ensure a worry-free mediation process
We help you find suitable accommodation
We take care of all documents and bureaucratic formalities such as diploma recognition, banking, insurance, and registrations
Interested?
Do you want to know what Care Force can do for you or do you want more information about this vacancy? Register without obligation via our registration form so that our recruiter Lisa can contact you!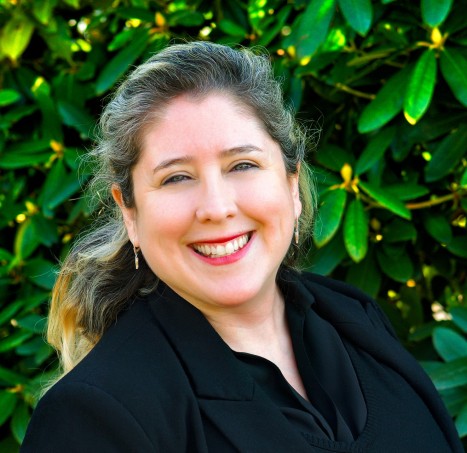 Would you like to know more about this vacancy?
Get in touch with Lourdes
Lourdes grew up in Paraguay and since her childhood has always wanted to discover the world. She worked in Paraguay at the German Embassy and came to the Netherlands for love. Lourdes is an asset to Care Force because she speaks so many different languages and uses her own story to persuade candidates to come to the Netherlands or Belgium so they can improve their lives. Lourdes is ready to answer your questions and tell you more about this vacancy.
We're here for you!
Do you want to get started right away in the Netherlands or Belgium? Or do you want to meet us for some personal advice? Contact us now!