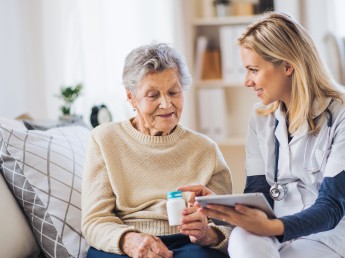 Radiologist need in Belgium in the province of Limburg
Belgium
This organization stands for:
An initiative of radiologists
A grouping of private radiology practices
Fast, high-quality private radiology
Focus on Belgium
An alternative to the solo private practice
Qualities
Allround

Driven

Initiative
This is you:
Recognition doctor-specialist in X-ray diagnostics
Experience with RX, ultrasound duplex, mammography, bone densitometry, CBCT
Interest in muscoloskeletal ultrasound and infiltrations is an added value
Have an accreditation for screening mammography
Knowledge of CT & MRI is a plus for teleradiology
Reasons for choosing this job
Tailor-made interpretation: part- or full-time
Room for your own ambitions and your personal situation
Depending on your profile, possibility to take on a more managerial role
No waiting services
Competitive remuneration
Apply via Care Force and:
Leave all administrative and organizational matters to a dedicated team
Get help arranging the correct documents and registrations
Prepare for a career abroad through our Language Academy
Have everything arranged from A to Z: contract negotiations, housing, banking, insurance and registrations.
We're here for you!
Do you want to get started right away in the Netherlands or Belgium? Or do you want to meet us for some personal advice? Contact us now!