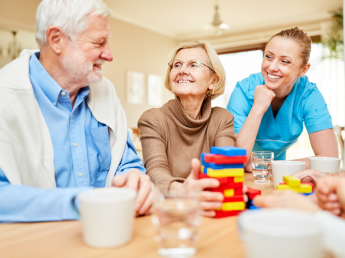 Nurse on a beautiful private estate for elderly people
Zeeland, the Netherlands
Are you a nurse and would you like to give the best possible care to elderly people and live on a beautiful estate? Then this could be your chance. The estate is a family business. Grandfather and grandmother were the first residents to live on the estate. They inherited the land. The next generations have laid the soul in the care company. It's like a community, where the driving catalyst is the family. You can feel that. If you combine this with the great involvement of many family members of residents, a unique interplay is created.
About the job
As a nurse you fulfill an indispensable role in the care of our residents. You identify, check, monitor and are able to take action when necessary. Together with the supervisor, with whom you run the shift, you are responsible for one of the three locations from which you provide care to the residents of the clients. The three locations are different from each other. At one location a lot of physical care is given, while at the second location the emphasis is more on social contact and building an emotional bond with the clients. The third location has more of a "home care" feel, where there is a lot of attention for self-management.
Qualities
Nursing degree from an EU/EEA country

EU/EEA nationality

Good English communication skills

Willingness to learn Dutch up to B2 level

Be available to work as a nurse, for a long period of time in the Netherlands
A unique concept with a residential community for elderly care, Bed & Breakfast, restaurant and childcare facility.
A better life in the Netherlands working as a nurse
Are you a nurse and do you have a dream of taking your career to the next level? At Care Force we believe in you! We have proven track record since 2002. Team Care Force has already helped more than 1,000 healthcare professionals from across Europe to a new future abroad.
Our client is located on a beautiful estate surrounded by fruit orchards and close to the beautiful beaches of Zeeland. Picturesque villages and small cities are close by and Rotterdam, the second city of the Netherlands, is reachable in 1 hour. Working and living in this area and organization is like a dream!
Reasons for choosing this job:
Excellent and inspiring working atmosphere where young and old come together.
You will earn a good salary up to €2,762 before taxes per month (depending on relevant work experience) gross per month for full-time work, according to the collective labor agreement for Nursing and Care Homes, Home Care and Youth Health Care, classification VVT 35.
You will be employed with a permanent contract.
You can make enough hours: 36 hours per week employment.
5 weeks of paid holidays per year.
8% of salary as holiday money.
A good work-life balance without overtime.
Living accommodation possible on the estate.
Possibilities for employment of your partner: housekeeping, kitchen, garden work
Innovative family company with committed management and growth ambition.
The supervisor of the estate is Romanian.
You will work with nice, friendly and open-minded colleagues.
This is you:
You have completed your studies in nursing.
You have at least 2 years of experience as a nurse
You have affinity in working with elderly people
You are capable of taking the daily care of elderly people
You like to make a difference in the life of elderly people
You have the ability to adapt quickly to different situations
You are looking for a long term commitment
You are interested in different levels of elderly care.
Apply via Care Force and:
find your dream job abroad;
learn Dutch through the Care Force Language Academy;
we guide you during the application process;
we ensure a worry free mediation process;
we help you find suitable accommodation;
we take care of all documents and bureaucratic formalities such as diploma recognition, banking, insurance, registrations and registrations.
Interested?
Register, without any obligation, via our registration form so that our recruiter Lisa can contact you!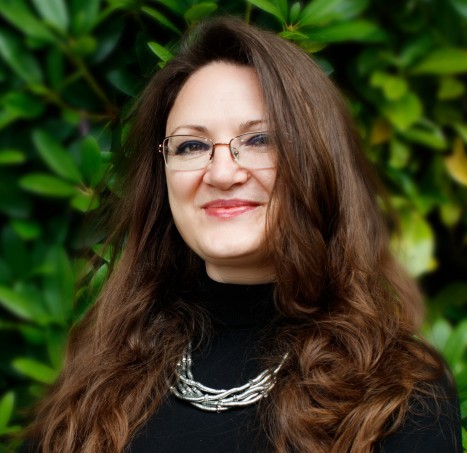 Would you like to know more about this vacancy?
Get in touch with Lisa
Lisa has been born in Romania, Bucharest but has already seen a lot of the world. She has lived in Germany and Spain, among other places. Since 2012, she has been living in the Netherlands, together with her husband and 2 children. We are extremely happy to have Lisa on our team, as she speaks several languages, and thanks to her enthusiasm and own experience, she knows how to make candidates enthusiastic to pursue a career in the Netherlands or Belgium.
We're here for you!
Do you want to get started right away in the Netherlands or Belgium? Or do you want to meet us for some personal advice? Contact us now!