Working as a dentist in the Netherlands or Belgium
Working as a dentist in the Netherlands or Belgium
Working as a dentist in the Netherlands or Belgium
Are you a dentist looking for an exciting career opportunity in the Netherlands or Belgium? Look no further than Care Force! Our team is committed to helping you find your dream job abroad. Browse our open vacancies by clicking here.
At Care Force, we believe that you deserve a better life and career in the Netherlands or Belgium. With access to the latest technology and top-tier courses, you can achieve your professional goals while enjoying more free time and higher earnings. Let us help you make your dream of a successful career abroad a reality.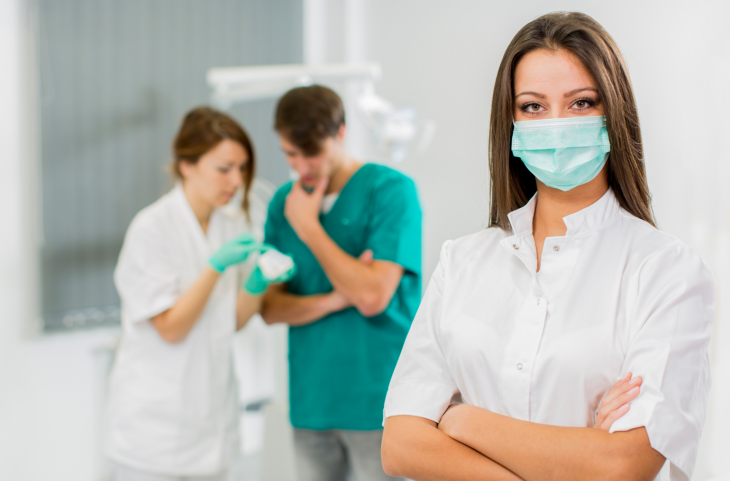 About Care Force
With Care Force, a better life for you and your family, as well as a career in a top-tier healthcare system, is within reach. We're committed to addressing the shortage of dentists in the Netherlands and Belgium, but we can't do it alone – we need your help! As a qualified dentist from another EU country, you can help fill this gap while enjoying a good salary and ample training opportunities.
At Care Force, we're here to make your dream job as a dentist abroad a reality. We take care of every step of the process, from your initial consultation to your first day on the job. We handle all the bureaucratic formalities and documentation, so you can focus on your new career. Plus, with our Language Academy, you'll have the opportunity to enhance your Dutch language proficiency, providing you with the solid foundation you need to excel in your new position.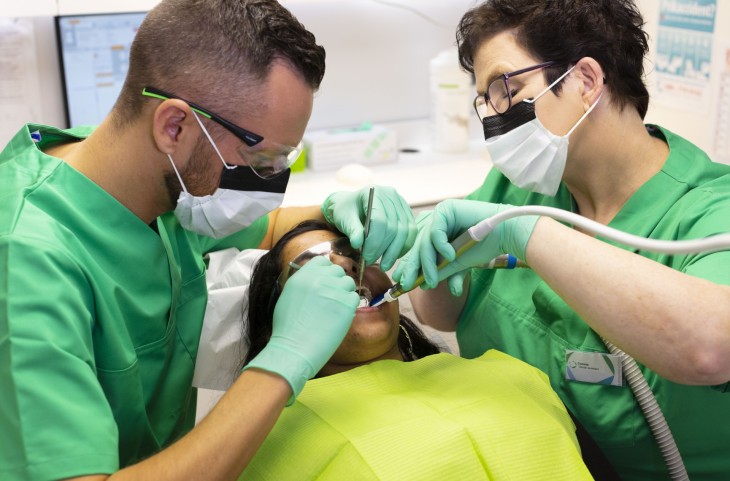 How do you find a job as a dentist in the Netherlands or Belgium?
Taking your career to the next level abroad is a big step, and at Care Force, we understand that it can be daunting. We recognize that moving to a new country means giving up a lot and that continuing to develop professionally is important to you. That's why we're not just a mediator between job seekers and employers; we're committed to providing you with a solid foundation for success, including a range of options for professional development, so you can feel at home in the Netherlands or Belgium in no time.
At Care Force, we support your decision to work as a dentist in the Netherlands or Belgium. You don't have to worry about navigating complicated procedures or administrative hassles – we take care of everything. From insurance and municipal registrations to contract negotiations, housing, and banking, we've got you covered. With our help, you can focus on practicing your profession and finding your dream job as a dentist abroad. Together, we'll make your career ambitions a reality.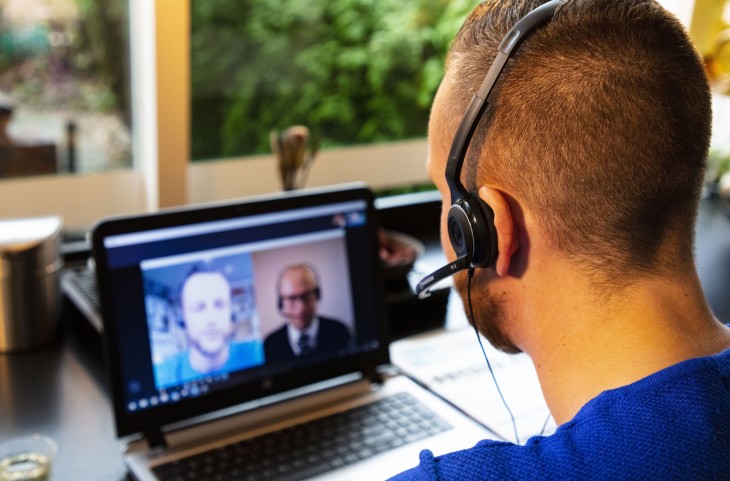 Why choose Care Force? We empower your adventure!
At Care Force, we're dedicated to guiding you through the entire process, from your first call to the last personal check, to ensure that you're satisfied with your new job. We'll work with you every step of the way, from navigating the application procedure to handling administrative and organizational matters. Plus, you'll receive intensive guidance during language training and finding a suitable house.
To get started, simply contact us by phone or email, send us your resume, and schedule an interview. The next step is to enroll in our 8-week online language training program, which you can complete from the comfort of your own home. With Care Force, we believe that you can quickly start your new career as a dentist in the Netherlands or Belgium, and we're here to help you every step of the way.

Do you want more information or are you curious about what Care Force can do for you? Then register via our registration form! Our recruiter will contact you as soon as possible!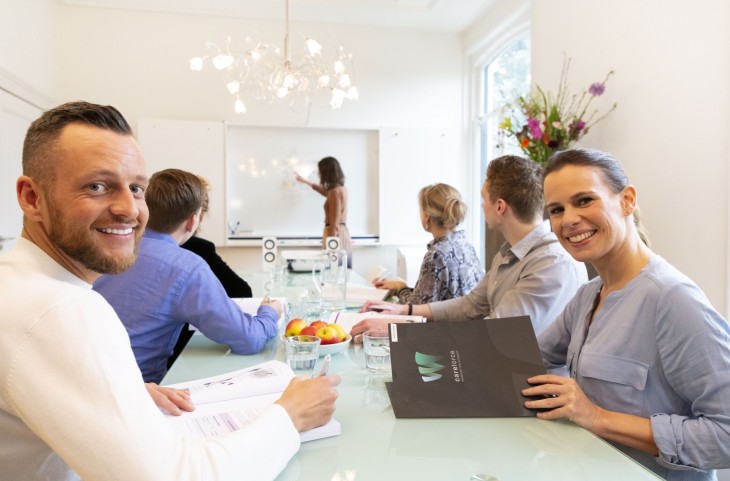 ---
We're here for you!
Do you want to start working in the Netherlands or Belgium, or would you like to meet with us for personalized information and advice? Contact us now!