Learning dutch through the Care Force Language Academy
Since 2017 a language proficiency certification has become mandatory for BIG registration to work in the Netherlands as a doctor or dentist. To obtain this certificate you need to pass the Dutch language test at B2+ level. Nurses need to pass the State Exams Dutch as a Second Language (B1 level) to be registred at the BIG.
To work in Belgium and be registered in the RIZIV, a Dutch language certificate is not required. However, proficiency in Dutch at a minimum B1 level is still desirable. Mastering French is a benefit and in some cases necessary to work in Belgium (Wallonia).
At Care Force, every candidate receives intensive language training through our Language Academy. In just six months, you will learn to speak and write Dutch at the required level and be prepared for a new working environment. The language course concludes with a Dutch language test.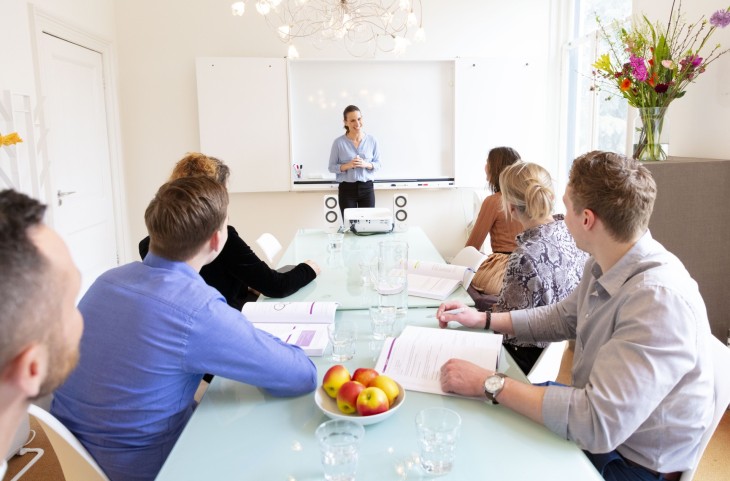 The program up to B2+ level in 6 months
You can start learning Dutch online through the Care Force Language Academy every two months. You will study with a buddy according to the course material, and your progress will be closely monitored by a certified teacher. At this stage, you will be required to invest 2 hours a day of your free time. This is a real investment in yourself and your future. Check our agenda to see when the next course will start.
The full program looks as follows:
A0 - A1 level 8 weeks Online course + A1 exam (study load: 17 hours per week)
2 weeks break to relocate to the Netherlands
A1 - A2 level 4 weeks Intensive course in the Netherlands (classes and study load: 40 hours per week)
1 week break
A2- B1 level 7 weeks Intensive course in the Netherlands (classes and study load: 40 hours per week)
1 week break
B2 - B2+ level 5 weeks Intensive course in the Netherlands (classes and study load: 40 hours per week)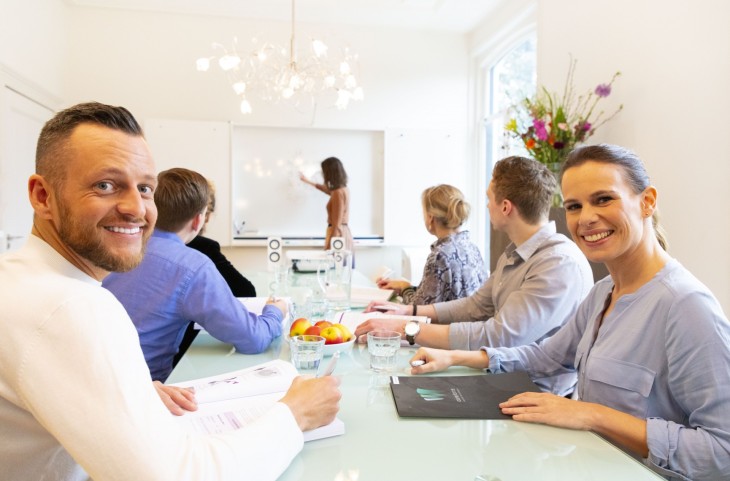 Relocate the Netherlands
After obtaining the A1 Certificate, you will be invited to relocate the Netherlands for a 4-month in-house intensive language training. At this point, you will need to be full-time available. It will require you to attend lessons for 4 days a week, for 4 hours per day, and do approximately 4 hours of homework per day. At the end of the course, you will take the Dutch language test. Passing this exam means that you have the required Dutch language level to start your new job in the Netherlands or Belgium!
Accomodation options
During the language course we will provide you with accommodation at guest family houses, our Care Force apartment or vacation park lodges. We do not arrange accommodations for families members or partners during the language course. Pets are not allowed. We strongly advise to spend your stay during the language course alone. The language course is very intensive and it will absorb most of your time and attention. Your complete focus for the language training is absolutely recommended.
Excellence program
The Care Force Language Academy offers custom made modules that cater to the specific language needs of medical professionals. However, preparing to work abroad requires more than just language training. Hence, the Care Force has developed the "Excellence Program" to help boost language development and facilitate successful relocation. This comprehensive program includes a series of workshops and social events that provide valuable insights on living and working in the Netherlands or Belgium. Here is a brief overview of what you can expect:
Introduction: learn about living in the Netherlands or Belgium, and get tips on how to bridge cultural differences.
Organizational and administrative procedures: receive an explanation of the necessary procedures, as well as useful apps to assist you in settling in.
Healthcare in the Netherlands/Belgium: discover how the healthcare system works in these countries.
Positive Mindset Workshop: gain valuable techniques for developing a positive attitude and mindset to help you succeed in your new environment.
Cultural Visit: experience Dutch history through a guided cultural visit.
Social Events: meet with locals and Care Force colleagues, and enjoy typical Dutch snacks.
Dental Practices: learn about the similarities and differences between Dutch and Belgian dental practices.
Traffic Rules: get acquainted with the traffic rules in the Netherlands and Belgium.
Discover Dutch tips, tricks, and apps: learn what the locals use.
Language Group Dinner: dine with your language group and Care Force colleagues.
In summary, the Excellence Program is designed to ensure that you quickly and effectively adapt to life in the Netherlands or Belgium. With this program, you'll be equipped with all the necessary tools and insights to make a successful transition.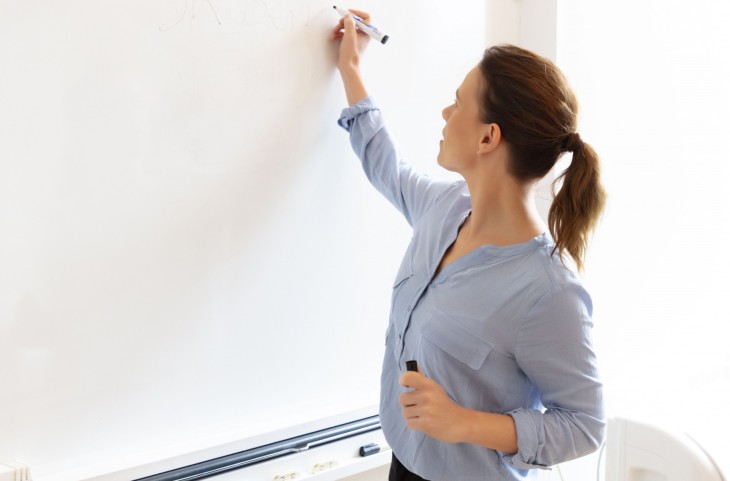 ---
We're here for you!
Do you want to start working in the Netherlands or Belgium, or would you like to meet with us for personalized information and advice? Contact us now!