Care Force Language Academy
Every candidate receives intensive language training through the Care Force Language Academy. In six months, you will learn to speak and write Dutch at the required level. And you will be prepared for a new (work) environment. The Academy training ends with an language exam.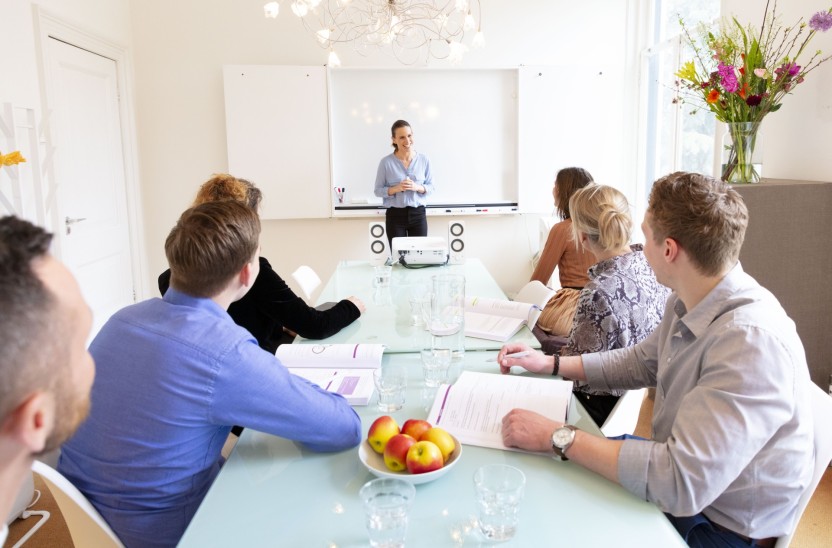 The program
8 weeks of online home study + online test
13 weeks of intensive language training at Care Force in the Netherlands (including 3 weeks of exam training)
Language exam
Extra training subjects
The Language Academy modules are designed to meet the specific needs of the medical profession. In addition to language training, the following topics are also covered: presentation techniques, cultural differences, social etiquette, and working practices in the Netherlands and Belgium.
Excellent training program
Working abroad takes more preparation than just language training. That is why the Language Academy also offers the "Excellent Training Program". This program is designed to boost your language development and successful relocation.
The program consists of 10 sessions:

1. Introduction: living in the Netherlands and Belgium
2. Bridging cultural differences; understanding Dutch and Belgian culture
3. Relocation and living in the Netherlands and Belgium; explanation of organizational and administrative procedures
4. The electronic patient file
5. Workshop on the effects of behaviour and attitude
6. Experience Dutch history; a cultural visit
7. Socializing the Dutch way; how to mingle and enjoy typical Dutch snacks
8. The Dutch and Belgian dental practice; similarities and differences
9. Presentation techniques; learn how to present yourself in the Netherlands
​​​​​​​10. Dining with your language group and Care Force coach
In short, everything you need to quickly find your way in the Netherlands and Belgium!
Want to know more?
Do you want to get started right away in the Netherlands or Belgium? Or do you want to meet us for some personal advice? Contact us now!